Corporate Overview
Your success drives everything we do – and we mean everything. That's why we offer the industry's highest rated virtual conference and webinar platform. And that's why we've built a deep bench of passionate, proactive experts (aka our Client Success Squad) to help you plan, build and execute flawless and successful virtual events. Your purpose is our purpose.
Communique Conferencing has been helping businesses create amazing virtual events since 2001 (19 years).
Vision
To facilitate information sharing by connecting people from any location in an engaging manner.
Commitment to Fanatical Customer Service
Fanatical Support is not just what we do. It's really what make us, well, us. It's our commitment that the last thing any of our customers ever need to worry about is their virtual conferences. We do it all, including the worrying, for you.
Communiqué Conferencing has maintained an A+ rating with Business Bureau's (BBB) Accredited Business certification since October 2002. This award confirms Communiqué's commitment to customer satisfaction and excellence in business practices.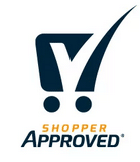 Our Values
Deliver fanatical customer service
Honesty and integrity with everything we do
Value customer relationships as partnerships
Develop and maintain world-class employees