Beacon Health Virtual Benefits Fair Case Study 2022
Beacon Health Educates 7,000 Employees By Hosting a Virtual Benefits Fair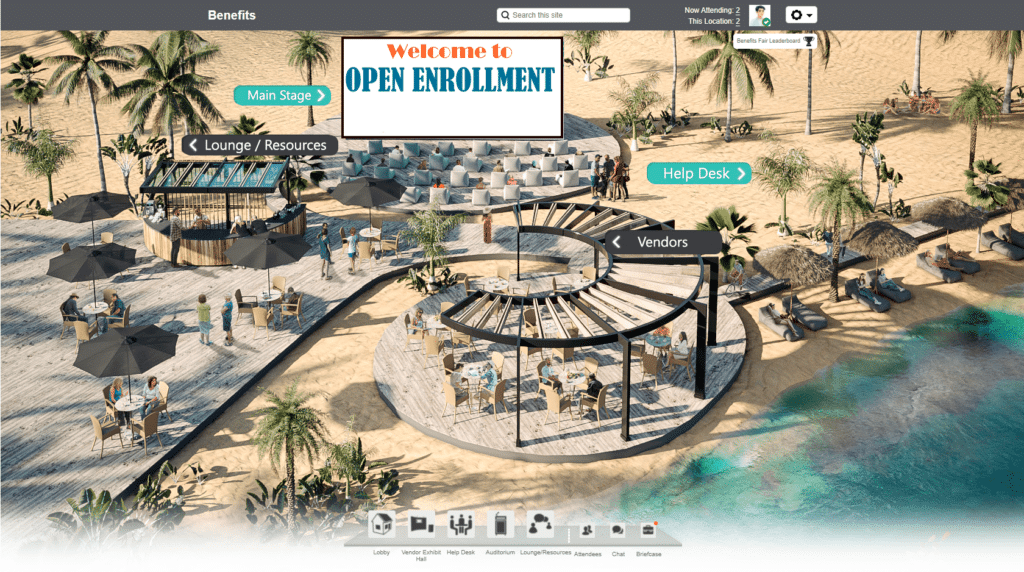 Industry: Healthcare
Solution: Virtual Benefits Fair Platform
Summary: Beacon Health Options offers clinical mental health and substance use disorder management programs to 180+ employer clients including 43 Fortune 500 companies. Beacon Health's HR team worked with Communique to create a beach themed virtual benefits fair environment to offer easy access for staff members and spouses to make updates and changes to benefit options.
Challenge: Communicating annual benefits options to 7,000 employees throughout 70 locations across the US.
Beacon Health's three person HR benefits team was constantly challenged to communicate benefit options and answer questions through traditional methods. The introduction of new plans and new carriers makes it even more important that employees understand their options.
Beacon Health turned to Communique Conferencing for a leading edge virtual benefits fair platform solution that could address these issues.
Solution: 
Just like their face-to-face counterparts, virtual benefits fairs are an experience. The difference is that the virtual format enables meeting with employees (and their partners) from any location. As such, the virtual benefits fair was delivered through a central online hub. This year Beacon Health's HR team chose a beach themed environment to engage employees and make it fun. The virtual environment included content like videos, webinars, live chats, social channels and a link to the employer's enrollment platform.
The event was available to employees, and their partners, to join online over two live days. Employees were able to visit virtual booths to learn about their benefits and communicate with vendor representatives during live days. The HR team hosted live webinar sessions to educate employees on plan change. In addition, employees were able to access content and chat live with sponsor representatives with questions. The environment was available on-demand for 60 days so that employees could continue to access their benefit plan information and ask questions non-real time.
Once the virtual benefits fair completed, Beacon Health repurposes the virtual environment to run wellness fairs virtually throughout the year.

"Employee benefits are critical for attracting talent and driving retention. Communique's virtual benefits fair platform has great customization ability and is easy-to-use. The feedback from our employees and the sponsor providers was very positive. " – Aaron Reynolds – Benefits Manager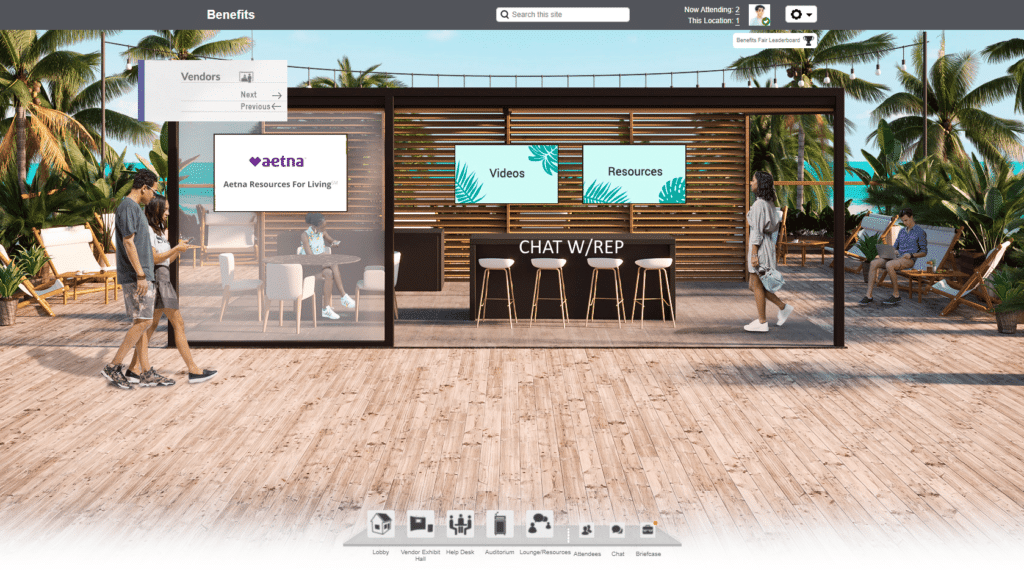 Results: Effectively Communicating benefit plan options to geographically dispersed employees
"The virtual benefits fair was a critical tool to enable a small, three person, HR staff to support 7,000+ staff members. Communiqué's project team was incredibly helpful with planning and setting up the virtual environment." – Aaron Reynolds – Benefits Manager
In addition to accessing content and getting questions answered directly from representatives, the social media forum was the biggest hit. An online forum was available in the lounge to enable employees to engage and speak directly to others like themselves and find out how their coworkers are approaching their benefits options.
Beacon Health also received positive feedback from their benefits partners. The providers were able to staff the booth chat and engage with Beacon Health employees from home or office.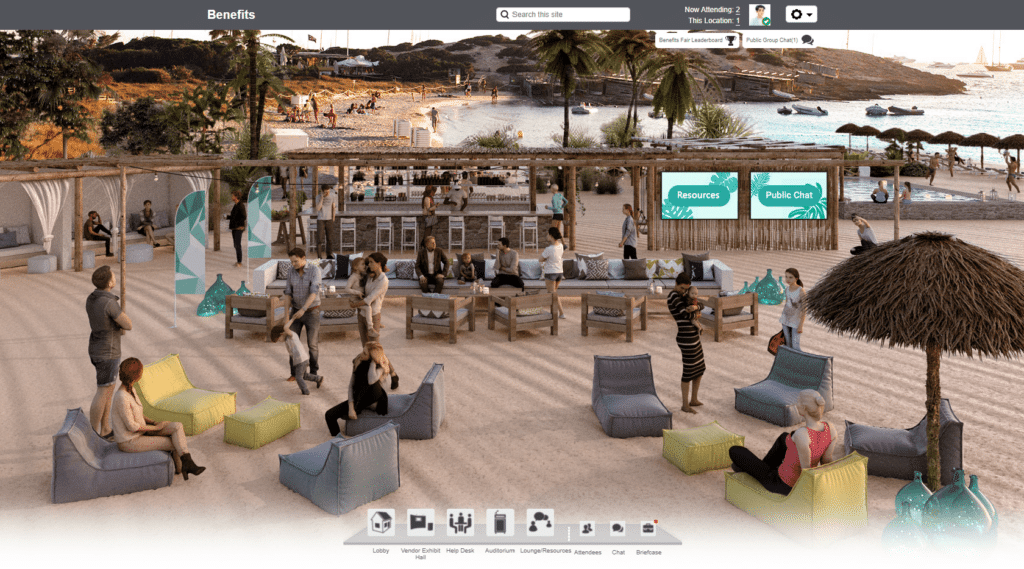 Beacon Health Virtual Benefits Fair Stats
Attendees

Content Views

Booth Entries

Average Duration
Ready to Host Epic Virtual Benefits Fairs? Leverage Our 21 Years Experience.