Best Virtual Conference Platform 3D Designs in 2021
Design is a key component to exciting and engaging events whether it takes place at a physical venue or virtually. The best virtual conference platforms enable organizers to create visually appealing online venues that reflect the organizations brand and event goals.
How to create the best 3D virtual conference platform designs in 2021?
The perfect design for your virtual conference should aim to cover the following points:
Welcome your attendees with a beautiful lobby design that sets the tone for your event. Cutouts of key executives can be included to make them part of the experience
Showcase your brand by use of logos, colors, signs and graphics
Use a cohesive design throughout the attendee experience (lobby, theater, exhibit hall, branded webcast presentations)
Thinking outside the box by using bold colors and animated GIFs
Go with a virtual event theme. E.g. a Friends themed "I'll be there for you" virtual benefits fair event
Use signs, graphics and instructional video's to help attendees navigate with ease
Use custom avatars to represent your team and diversity
Best 3D virtual conference platform designs from 2021
To help inspire you, we have compiled some of our favorite virtual conference platform designs created by our customers utilizing Communique's platform over the past year.
Event: Global Organic Produce Expo
Customer: Farm Journal
Why We Love This Design: This entirely custom virtual environment looks and feels just like a physical farmers market. Way to connect with your audience!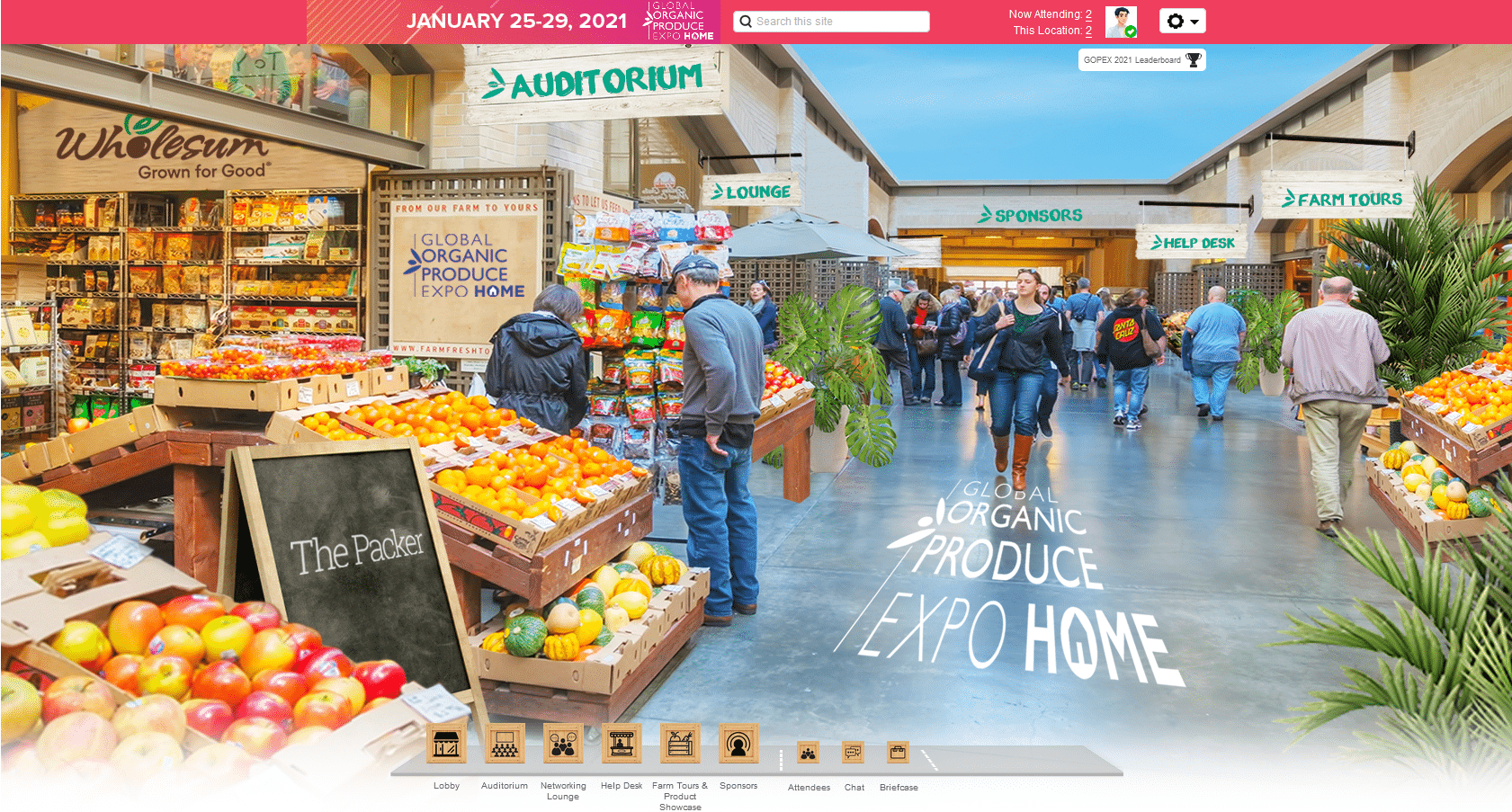 Event: Higher Ed Virtual Summit
Customer: Salesforce.com
Why We Love This Design: The Salesforce graphics team created an entirely custom environment for their Higher Education Summit utilizing several of their mascots including Codey (the Bear Inspiring builders and makers everywhere) and Einstein (Resident genius and future seeker). The rooms and spaces also convey a university feel.
Event: Partner Sales Kick Off
Customer: Pure Storage
Why We Love This Design: Vivid and bright colors used to create an atmosphere of fun and excitement. The virtual conference also included animated GIFs to add motion.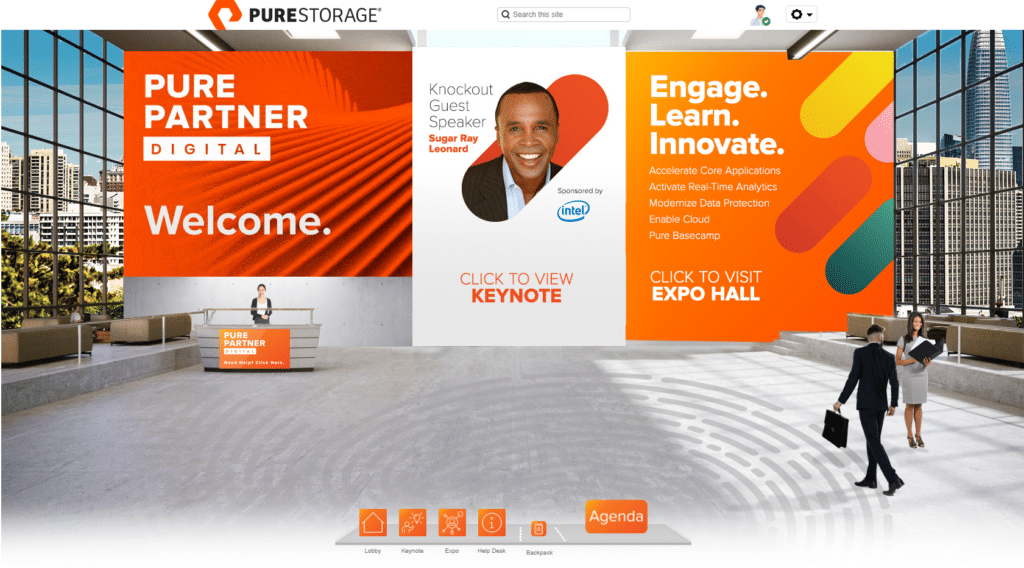 Event: Virtual Open House
Customer: NY Tech
Why We Love This Design: This virtual open house event for students used actual images of the NY Tech campus for the rooms and spaces throughout the virtual event. This gives the attendees the feel of being at the campus.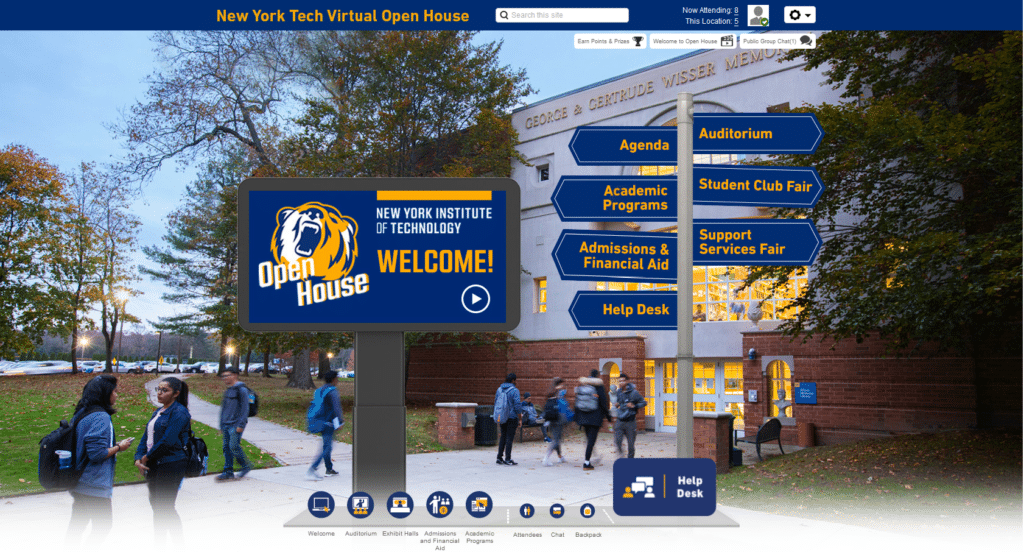 Event: Sea Otter Classic  the world's premier cycling festival.
Why We Love This Design: When the physical event was canceled in the face of the Coronavirus crisis, the organizers created an amazing "immersive online experience" for the attendees that are bike enthusiasts.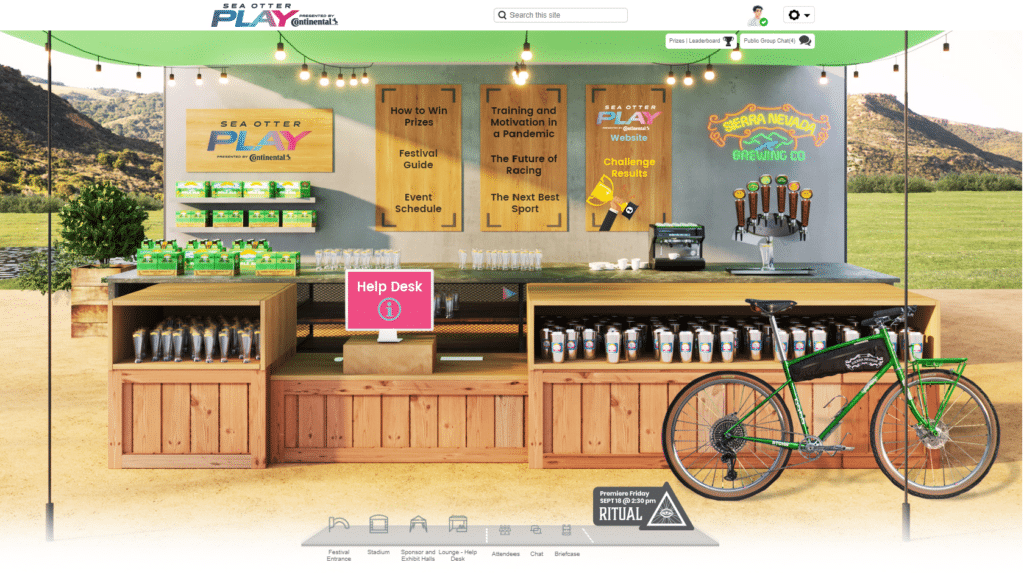 Event: WinterFest.
Why We Love This Design: Creative custom rooms to convey the holiday themed charity event.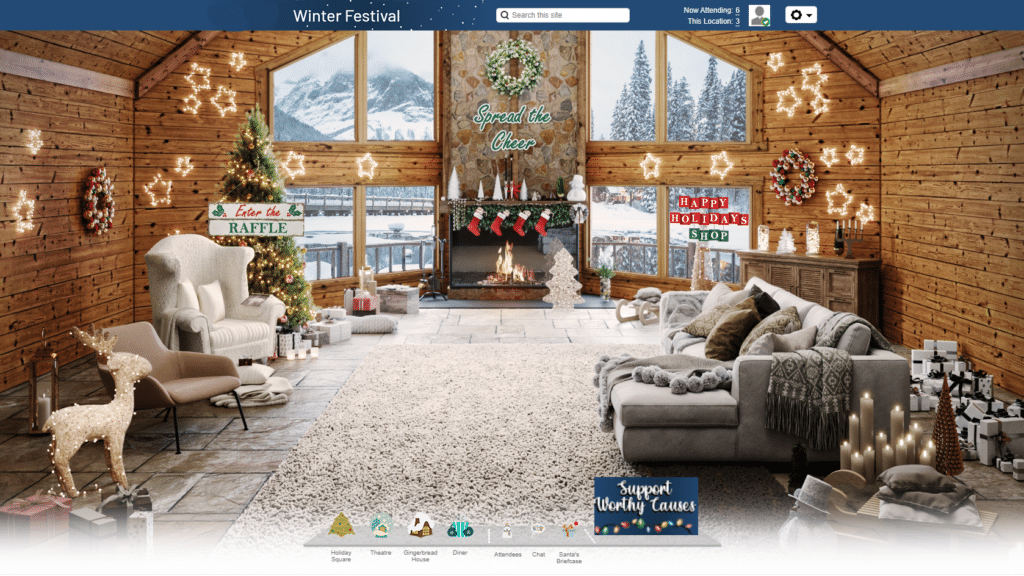 Event: Licensing International
Why We Love This Design: Informa helped create amazing visually appealing booth designs for their sponsors. This custom designed booth for Easyriders uses Las Vegas as the backdrop and custom booth graphics to draw attention.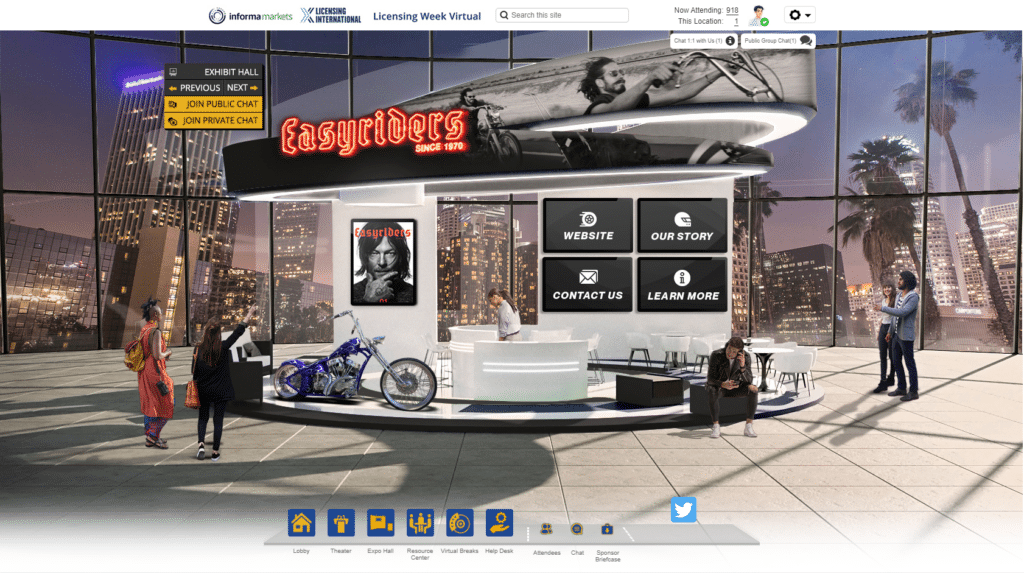 Event: FAST Virtual Global Gala
Why We Love This Design: The organizers created an amazing virtual event experience with designs based on the Hyatt Regency Chicago (where the event typically takes place).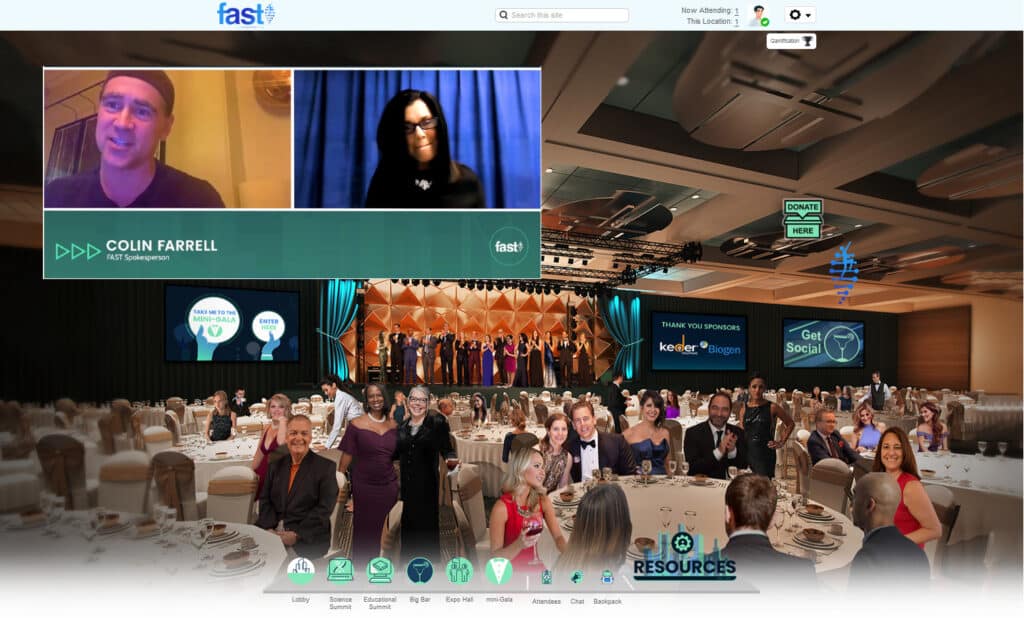 We've never met a client who wants to deliver a "cookie-cutter" event. The most successful live event experiences engage attendees and amplify the organizers brand. It is about striving to create flawlessly executed, knock-out experiences that are authentic to your brand. The same applies when thinking about virtual events.