Communique Named Top Virtual Event Platform 2021
Communique Conferencing Named as a Top Virtual Event Platform by Constellation ShortListTM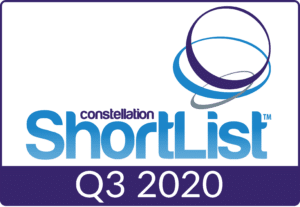 Wednesday August 19, 2020 — Communique Conferencing, Inc., the leading virtual event platform, today announced it was named to the Constellation ShortList™ for Virtual Events Platform in Q3 2020. The technology vendors and service providers included in this program deliver critical virtual event requirements for organizations hosting events online.
Communique Conferencing helps corporations, non-profit, and government organizations host highly customized and engaging virtual events globally to connect geographically dispersed clients, partners, and employees.
"We are pleased to be recognized by Constellation as a solution that organizations can rely on to create and host reliable, secure and highly engaging experiences for their virtual conference attendees" said Adelphi Kennedy, Vice President of PR.
"In an era of rapidly changing technology, pay to play research, and paywall required rankings,  The Constellation ShortList portfolio gives prospects and customers an easy to use list and criteria to build their own vendor selection short list," said R "Ray" Wang, chairman and founder at Constellation Research. "The vendors on this list represent the best of the best for their category.  We've identified the top vendors to consider based on technology investment, use cases, strategic vision, customer value, executive leadership and price."
Constellation Research advises leaders on leveraging disruptive technologies to achieve business model transformation and streamline business processes. Products and services named to the Constellation ShortList meet the threshold criteria for this category as determined through client inquiries, partner conversations, customer references, vendor selection projects, market share and internal research.
About Communiqué Conferencing
Communique Conferencing, Inc. is a leading Virtual Conference Platform provider with more than 3,000 customers and 100,000 users worldwide. Founded in 2001, the company delivers the most comprehensive virtual event platform enabling organizations to create engaging online venues for unmatched attendee experiences. Communique is headquartered in Bethesda, MD and has additional offices in London, Dublin, Bangalore, and Singapore among others, to support its growing global customer base. For more information, please visit https://www.virtualtradeshowhosting.com.