Event Trends for 2023 and Beyond
What Will In-Person, Hybrid and Virtual Events Look Like in 2023 and Beyond?
For the past two years, event organizers have been challenged with pivoting to virtual events, returning to in-person events with intense COVID restrictions, assessing a hybrid event future.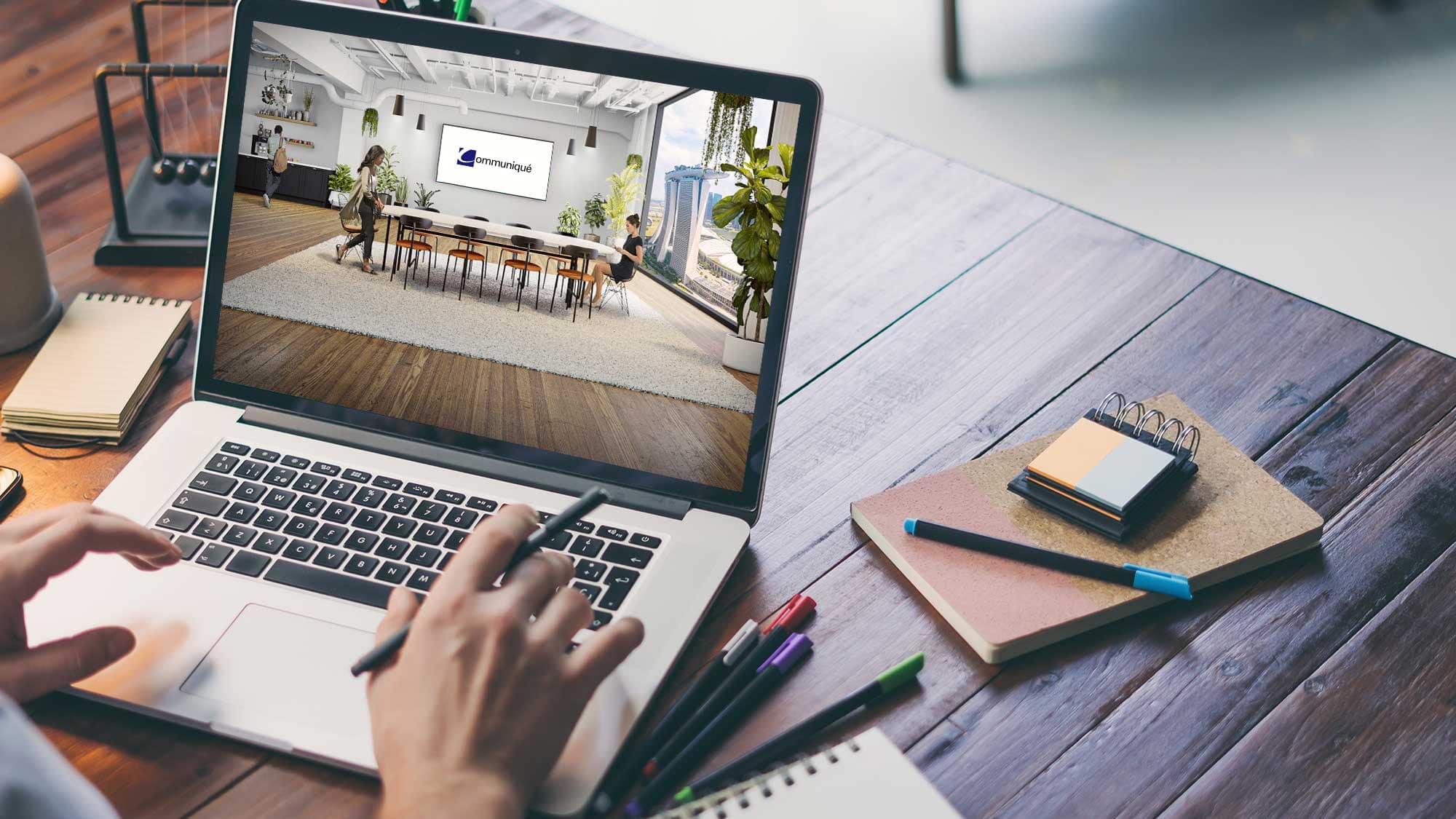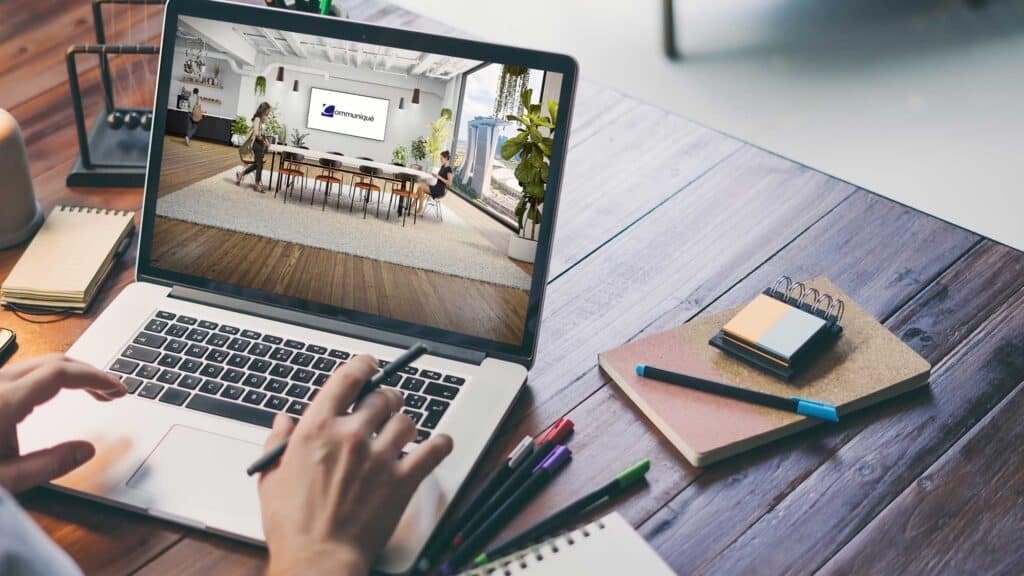 Here are our six crystal ball predictions on what events will look like in 2022.
In-Person Events Will Go Big or Go Niche
Successful in-person events will be either very large with an exclusive feel or small, niche and local. The majority of the rest, in between, will be delivered as virtual events.
Hybrid events are here to stay – and it isn't just about events
Many corporations are grappling with remote work as they look to hire and retain top talent. Event organizers are facing the same problem.
Corporations have their physical headquarters — like a convention center — but there is a need to build a digital platform to serve the remote audience.
There are many areas and industries we can look to for inspiration on how to master hybrid and engage both audiences. Some industries, such as sporting events, have been solving this problem for years.
In-person events will be back in full swing come 2022, unless new COVID variants enter the picture. Either way, there will still be a virtual element to most events going forward.
Virtual Events Need to Set Up Their Game
Covid-19 threw a significant curveball at the event business, forcing organizers to cancel their conference or pivot to an all-virtual event model.
Fast forward seventeen months — virtual event fatigue is real. At the beginning of the pandemic, attendees were logging on and engaging virtually, sometimes for six and eight hours a day. But the novelty of that model soon wore off, and virtual events went from 70% attendance to 35-40%.
If you're still producing virtual events the same way as you did during a captive virtual COVID world in 2020, you'll be disappointed to see dwindling attendee numbers.
The old saying "'It takes years to build a good reputation, but you can lose it in a minute" certainly applies to the event business. How do event organizers avoid losing their audience?
Repeat After Me: Virtual Events are Not Webinars. Webinars are wonderful and have their place alongside other event types with varied content design, but webinars alone are not virtual events. In fact, mistaking your webinar for a virtual event is a quick way to see dwindling audiences.
Don't simply pick up your 3-day in-person conference agenda and re-create it virtually. Instead, spread your virtual event out in days with no more than 3 hours of programming per day. Design your virtual event like TV. Broadcast TV understands how to navigate short attention spans with frequent format and guest changes. Most attendees surveyed (55%) want virtual events to be two hours or less. Long viewing times are one of the key reasons for virtual event fatigue, so try capping your virtual event at 2-3 hours per day. If attendees are bored by your content, they may be reluctant to come back again. To avoid this situation, mix up formats between interviews, keynotes, and breakout style discussions. Thinking of your audience as viewers rather than attendees will change the way to approach your event design.
Gamify: To fight the dreaded virtual event fatigue, incorporate things like polls, live chats, and prizes for completed activities. Offer breaks with live music, yoga, or a magic show. Try something totally different like a lunchtime cooking class for attendees before your afternoon programming. Add a virtual photo booth. Shake up your format by posting requests for ideas and then letting your attendees serve as experts.
Mitigate technical issues: When assessing virtual event platforms, don't just compare features and price. Make sure your virtual event platform has proper hosting (scalability, reliability, redundancy, bandwidth) in place to avoid technical issues from impacting your virtual event experience.
Incorporate meaningful networking: Design the agenda and virtual environment experience to enable attendees to engage in birds of a feather discussions. These are small communities of 15-20 professionals based on topics or interests.
Ideally, a virtual event offers more than a catalog of its features. The sessions alone, the networking alone, the trade show booths alone, each can meet a need for an attendee. But to call it more than just a website with links to videos, a chat room and sponsor listings, they should knit these together into a cohesive, curated experience. Something that gathers attendees at a specific time (albeit not a specific place) and allows them to have a shared experience together that provides value.
Sponsors Expect More
From attendees to sponsors, everyone has higher and higher expectations from events. Exhibitors and sponsors are telling organizers they want to invest in virtual and in-person events, but they want to measure the ROI of both.
Event organizers will need to be able to explain ROI so exhibitors don't keep cutting their budgets and moving their money elsewhere. To help keep sponsors excited about your event, be clear about how your virtual and in-person experiences will bring them value.
Organizers will also need to get more creative with sponsor opportunities. The virtual event platform should offer unique engagement tools and brand visibility to drive value for virtual and hybrid sponsors.
Year-Round Engagement Will Be the Ultimate Opportunity
Marketing teams have been leveraging a year-round strategy for some time, but event teams have remained relatively stagnant in that regard, often hosting large annual events with little audience engagement the rest of the year.
​Putting a 'See You Next Year' banner on your event is kind of telling your community, 'good luck until next year.'
In addition, connecting with your audience for just a few days of the year can dramatically lower the quality of your data and paint an inaccurate picture. This presents a huge opportunity for organizations. For event organizations, leaning into the year-round engagement model will help build community and amplify brand awareness. For larger companies, aligning marketing efforts with events can significantly strengthen brand awareness and audience sentiment.
A lot of organizers are rethinking the way they do virtual events and building 365-day activation's that include hundreds of virtual touch-points on a regular basis on a smaller scale.
Associations are one particular area that is starting to build year-round interactions because they depend on membership fees, which subsequently depend on member engagement. They're putting this model into action, creating "showrooms" that allow members to interact.
Data Security and Ownership Matters
Keeping personal information private continues to be a hot topic across industries, particularly making sure attendee data (name, email address, etc.) is secure.
As virtual events become more popular there's an exponential increase in the amount of data event planners and platforms are able to collect and store. Alongside data collection, however, comes higher expectations by attendees that their information is secure.
Many event organizers share this sentiment, looking more closely at their virtual event platform's data security. ISO 27001 certification is critical when choosing a virtual event provider.
Mobile Event Apps Become Valuable Tools
As events move back to in-person and hybrid, mobile event apps are becoming more critical. Mobile
event apps uniquely give attendees complete freedom on how they choose to participate in the event. A well-implemented mobile event app will be the core participation vehicle for participants
on the move, be they onsite or not.
The Bottom Line
To succeed in 2023 and beyond, organizers must build their strategy on better virtual experiences, year-round engagement, data protection, and hybrid options.
For more information on how to plan and execute amazing virtual and hybrid event experiences for your organization, contact us at Communique Conferencing today.