Exhibitor Booths & Sponsors
Quickly create ROI for virtual event exhibitors and sponsors.
Virtual exhibitor booths help share information about companies, products, current job openings, and more.
Booths provide the ability to showcase digital content (documents, video's, links to web-pages) and engage with attendees via text or video chat.
Collect and share behavior metrics to easily capture and qualify leads for sponsors and exhibitors.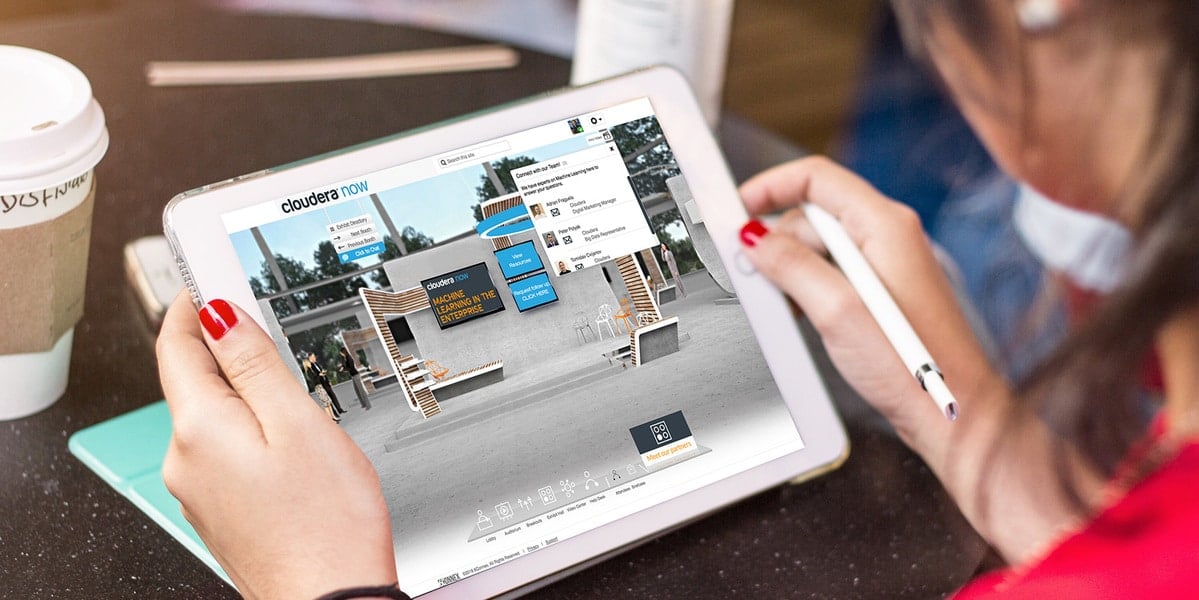 Virtual Exhibitor Booth Features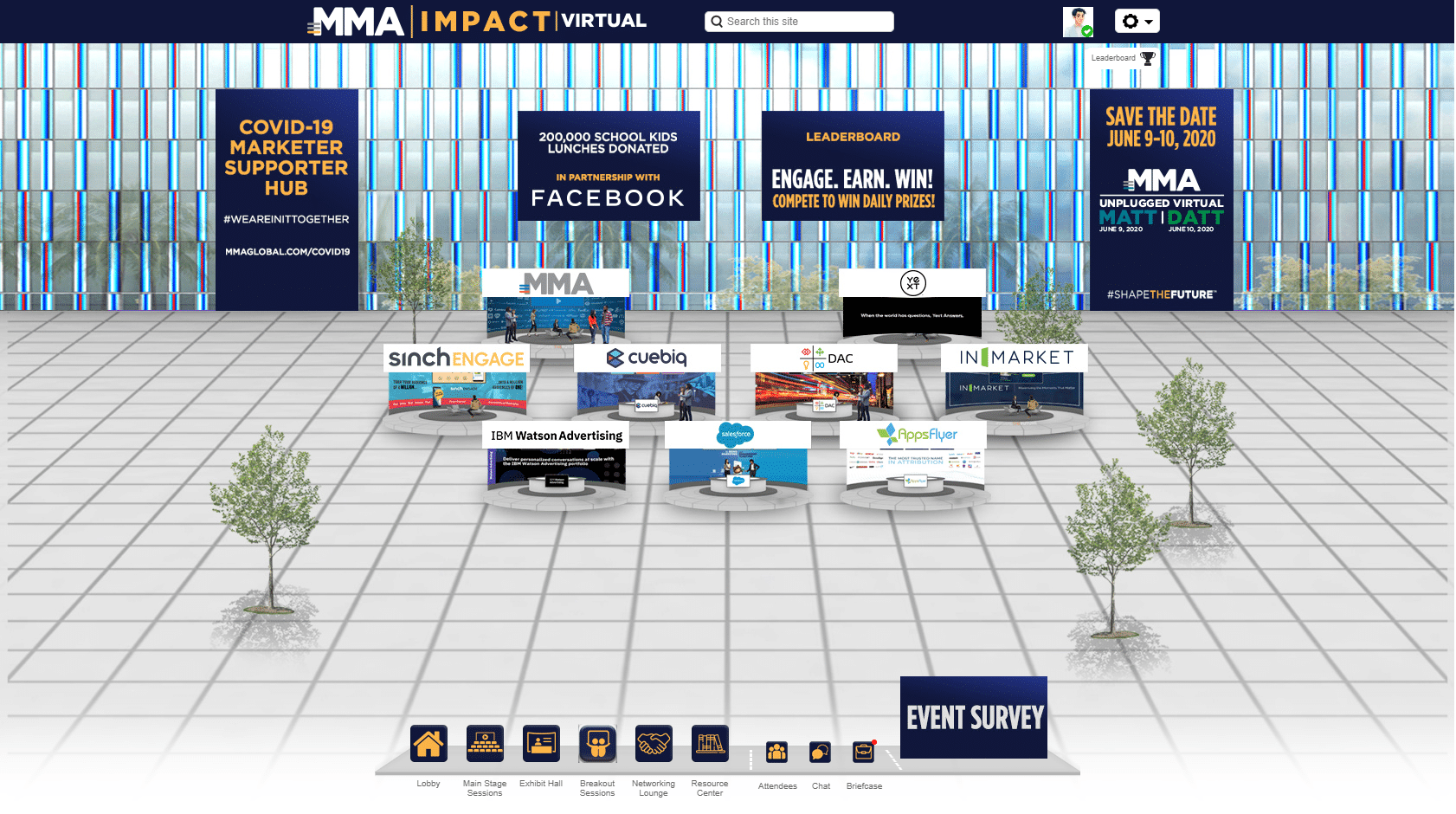 Customize the virtual exhibitor hall to meet your unique virtual event needs.
Incorporate signs and graphics to create a stunning guest experience and provide visibility to your sponsors.
Offer primary placements, larger virtual booths and more space in the exhibit hall to your platinum sponsors.
Customized Exhibit Booths
Virtual event booths allow exhibitors to display branding, company details, and the ability to meet face-to-face with interested attendees.
Offer platinum sponsor premium design options and templates to make their booth stand out from the rest.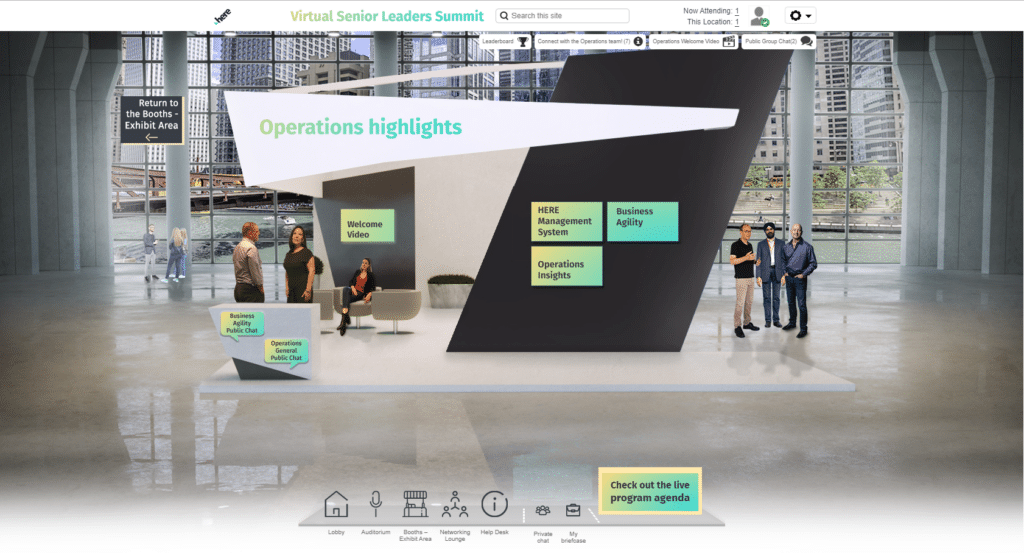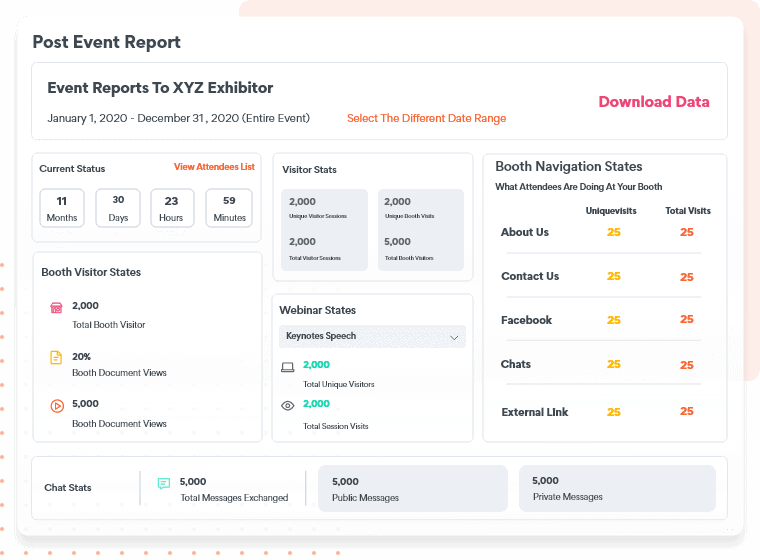 Exhibitor Booth Reporting
Exhibitors can see how their booth is performing by tracking visits, clicks, content views, downloads and rep chat activity.
The exhibitor dashboard is updated in real time to help maximize ROI.
Endless Sponsor Visibility
Feature sponsor logos prominently on the landing page, lobby, theater, and other virtual rooms and spaces
Use gamification or a sponsored scavenger hunt with to drive traffic and sponsor engagement
Reserve webinar session slots for top-tier sponsors to give them direct face time with attendees
Use push notifications to broadcast sponsor promotional messages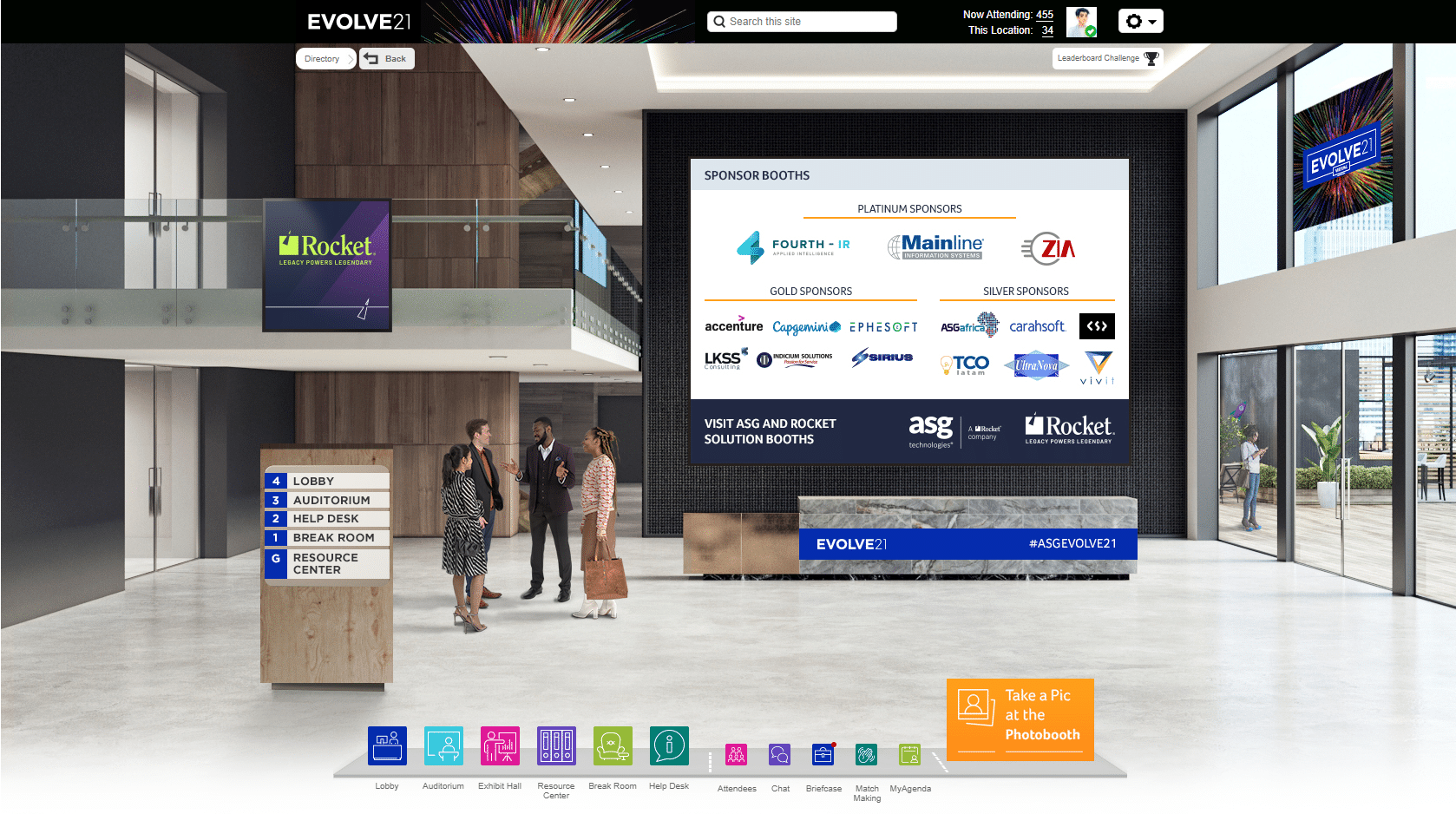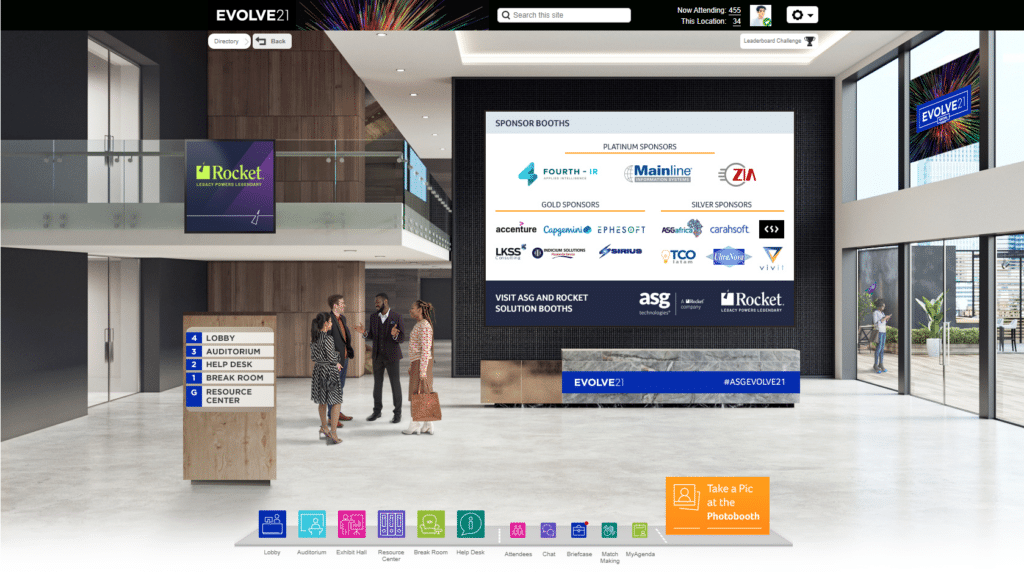 Customers Love Communique's Exhibitor & Sponsors Features


"The post-event analytics are amazing! I was able to quickly pull data on everything I needed and send out post-event reports to my exhibitors."
Mark D



"The ability to customize the virtual environment and promote our sponsors really made a difference. The design team is simply amazing at creating whatever you needed."
Hilary P



"The 3D platform design, custom avatars, and exhibitor booths giving our guests as close to a physical show experience as possible. Our sponsors were happy with the results"
Anna V

Ready to Host Epic Virtual Events With Exhibitors & Sponsors?
Explore Our Other Features
Event Breakout Rooms Break your virtual event into smaller, interactive rooms. Breakout rooms allow attendees to choose between topic-based concurrent breakout sessions. Create session tracks…
Event Gamification for Virtual & Hybrid Events Incent attendees for completing activities while making it fun. Attendee engagement is the key differentiator between a virtual…
Virtual Networking Facilitate meaningful connections during your virtual and hybrid events. Our virtual event platforms offer many interactive features that make it easy to for…