How do Virtual Event Platforms Work?
In recent years, virtual event platforms have become increasingly popular as a way to host events without the need for physical attendees. Virtual event platforms are software that allow you to create, manage, and host events online. They allow attendees to join from a variety of devices such as desktop computers, laptops, tablets, and even smartphones.
Virtual event platforms can be used to host a variety of events such as webinars, conferences, seminars, online courses, and more. They provide a flexible and cost-effective way of hosting events, as there is no need to travel or physically attend. They can also be used to host events with a large number of attendees, as there is no limit to the number of people who can join.
Virtual events are similar to in-person events. It's just that these events take place online via the web. A virtual event can be as simple or as complex as you'd like. Some organizers host a simple webinar using a tool such as Zoom and call it a virtual conference. On the other hand, if you want to produce a more complex online event with exhibit booths, networking, etc., then you'll want to use a virtual event platform.
What is the Purpose of Virtual Events?
The purpose of virtual events is to provide an online platform for people to interact, engage, and collaborate. They can be used to host a variety of events, such as product launches, educational seminars, networking opportunities, and more. They are also a great way to promote your brand and reach a larger audience.
Virtual events also provide a convenient way for people to engage with each other, regardless of their location. They provide a way for people to participate without having to travel, saving both time and money. Furthermore, they offer a platform for people to interact with each other, allowing them to share ideas, collaborate, and provide feedback.
In addition to being efficient and cost-effective, virtual events are also more eco-friendly than traditional events. They require minimal resources and can help reduce carbon footprints. They are also incredibly flexible and can be adapted to fit any need or budget.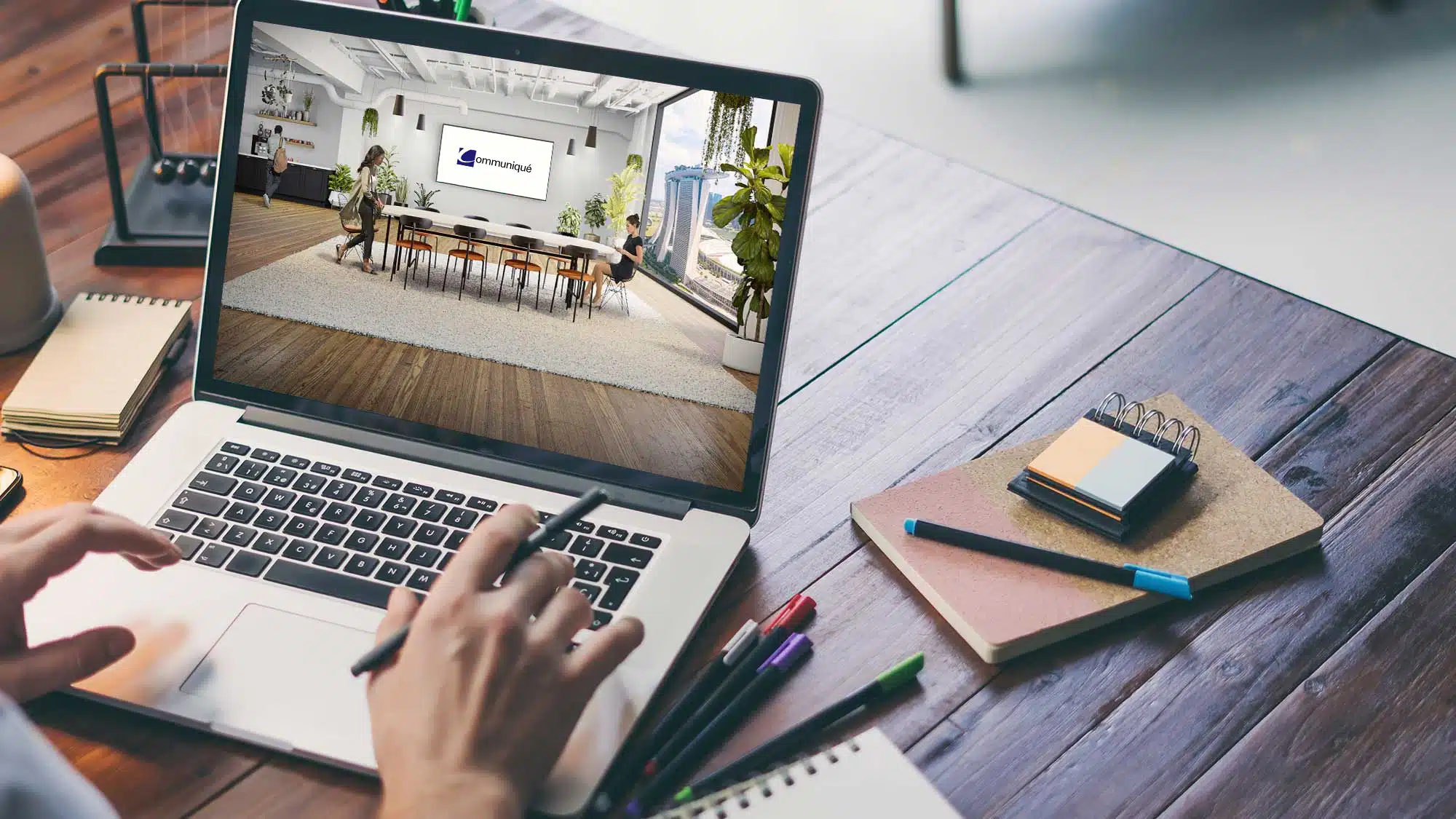 How Does a Virtual Event Work?
Now that you know why virtual events are popular, let's take a look at how they work. There are different types of virtual events such as trade shows, user conferences, summits, career/job fairs, sales kick-offs, etc.
The first step in using a virtual event platform is to create the event. This usually involves setting a date and time, creating an agenda, and a registration page to sign up guests.
Once the event is created, you'll need to add your branding to the virtual environment and upload all your event content such as videos, documents, and other materials.
Once attendees have registered for the event, they will be sent a link to the virtual event platform where they can join the event. Depending on the platform, they may be able to join via a virtual lobby with a recorded greeter.
The virtual event platform will provide a range of features to make your event run smoothly. These can include moderating tools to control the flow of the event, polling and Q&A features to engage the audience, and analytics to measure the success of the event.
Webinar Sessions
Live webinar sessions are essential to virtual events. They deliver education and create a more interactive and engaging experience through Q&A, polls, and surveys.
Attendee Networking
As the world continues to adapt to remote work, virtual event networking has emerged as an essential tool for professionals to build meaningful connections and stay connected while apart. Virtual events are replacing in-person gatherings and providing a great way to stay in touch with colleagues and industry contacts.
Most virtual platforms offer a variety of networking features such as A.I. matchmaking, 1:1 and group chat, and interactive elements like polls, surveys, and Q&A sessions. This allows for an engaging experience for all participants, regardless of their location.
Furthermore, participants can join private networking rooms to join public discussions via text or video chat. Many platforms also allow for breakout groups, where participants can join into smaller groups to discuss specific topics or engage in open dialogue.
Finally, participants can use integrated features to easily exchange contact information or join virtual speed networking sessions to quickly make meaningful connections.
Final Thoughts
Virtual event platforms are a great way to host events online and can be a useful tool for businesses and organizations alike.