How Do You Monetize Virtual Events?
Virtual events are a great way to connect with your target audience and drive revenue. But how do you monetize your virtual event? Here are some tips we have gathered from clients over the past 21 years:
1. Sell Tickets
One of the most obvious ways to make money from a virtual event is to sell tickets. You can charge a flat fee for access to the entire event or offer different tiers or ticket levels with varying access to sessions, rooms, booths, or content.  For example, you can create regular tickets that are free or charge a nominal amount in return for limited access to the event. Make sure your virtual event platform supports role-based access based on ticket types.
2. Sell sponsorships
Another great way to monetize your virtual event is through sponsorship sales. You can reach out to companies and brands that align with your event and ask them to sponsor your event in exchange for exposure to your audience.
3. Advertising
You can also make money from advertising during your virtual event. You can sell ad space on your website or social media pages, or even include ads during the event itself.
4. Offer merchandise
If you have a physical product or merchandise, you can sell it during or after your virtual event. This can include things like t-shirts, hats, or even digital products like e-books or courses.
5. Virtual Exhibitor Booths
If you have a conference or trade show type of virtual event, you can create virtual exhibitor booths. These can be sponsored by companies and brands who want to showcase their products and services to your audience.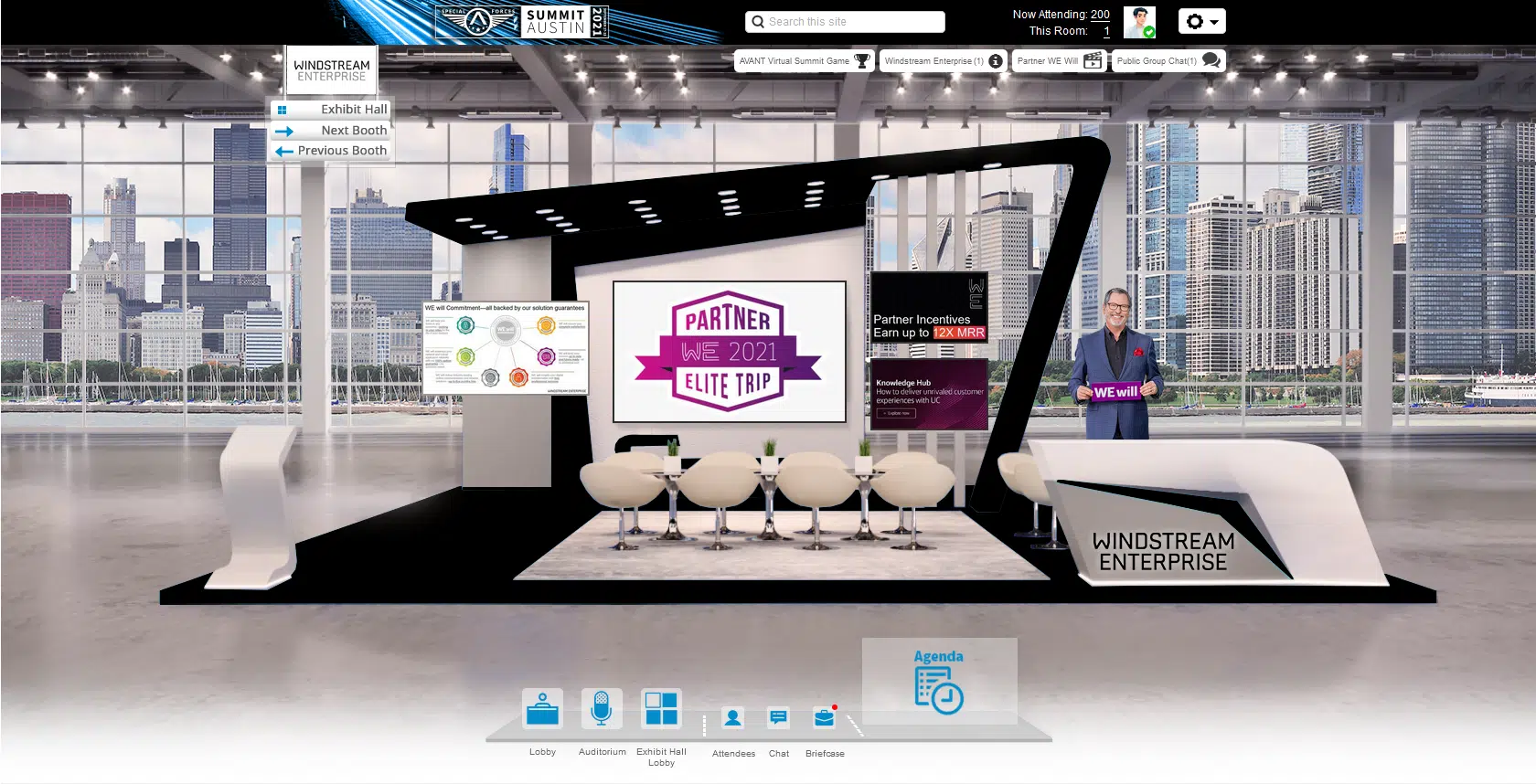 6. Sponsored Gamification
Organize sponsor-branded games as a way to monetize your virtual event. For example, earning points for activities, contests, raffle drawings, and scavenger hunts. Interweave attendee interaction with sponsors in the gamification activities.
Also, give your partners further brand exposure by asking them to sponsor prizes for contest winners and the top three leader board position holders.
7. Paid Access to Recordings
If you record your virtual event or the individual sessions, you can sell access to the recordings to those who were not able to attend.
8. Offering a Paid Subscription Service
You can offer a paid subscription service to access more exclusive content, ask questions to the speaker, or to have a virtual meet-up with the speaker.
Conclusion
Make sure that any sponsors or advertisers align with your values and will add value to your audience. With these tips, you'll be able to monetize your virtual event successfully and create lasting connections with your guests.