Place the best of your in-person or hybrid event into the hands of your attendees via a mobile event app. Keep them informed, engaged, and connected with everything important.
Loved by Event Organizers Worldwide


What is a Mobile Event App?

A mobile event app is a software application designed to work on mobile devices. It is typically used by guests attending in-person events.
Mobile event apps help enhance the guests experience by accessing the agenda, sessions, content, and network. In addition, they improve interaction and communication between organizers and guests. Finally, organizes can send push notifications during the event to keep attendees informed.
Mobile Event App Features
Attendees now have access to your entire event from live or recorded sessions, networking, booths, content access, and much more.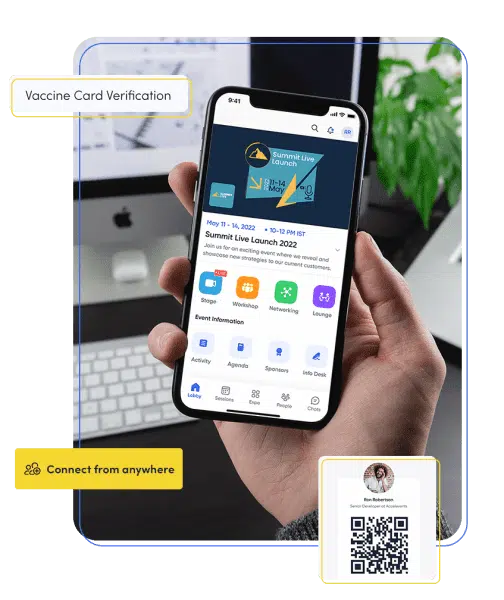 Contactless onsite attendee check-in via QR code scan
COVID forms and surveys
Attendance reporting
Your guests love using the mobile event app to connect to other attendees, whether they are in the same room or joining the event from remote.
Search and network with other attendees
Meet strategic connections through tag-based matchmaking
Join lounge topic discussions
Live chat with other attendees

Schedule meetings with exhibitors and other attendees

Push notifications and announcements delivered right to your audiences fingertips
Participate in leaderboard challenges
Stream sessions from your onsite A/V and production team.
View live or on-demand sessions
Save sessions to their personal agenda
Download & save session handouts
Engage with sponsors
Use the best lead retrieval app to easily enable your sponsors and exhibitors to scan and capture leads directly from their smart phone or tablet.
QR code scanner
Qualify and score leads
Take notes
Book meetings with exhibitors
Real-time reporting
CRM integration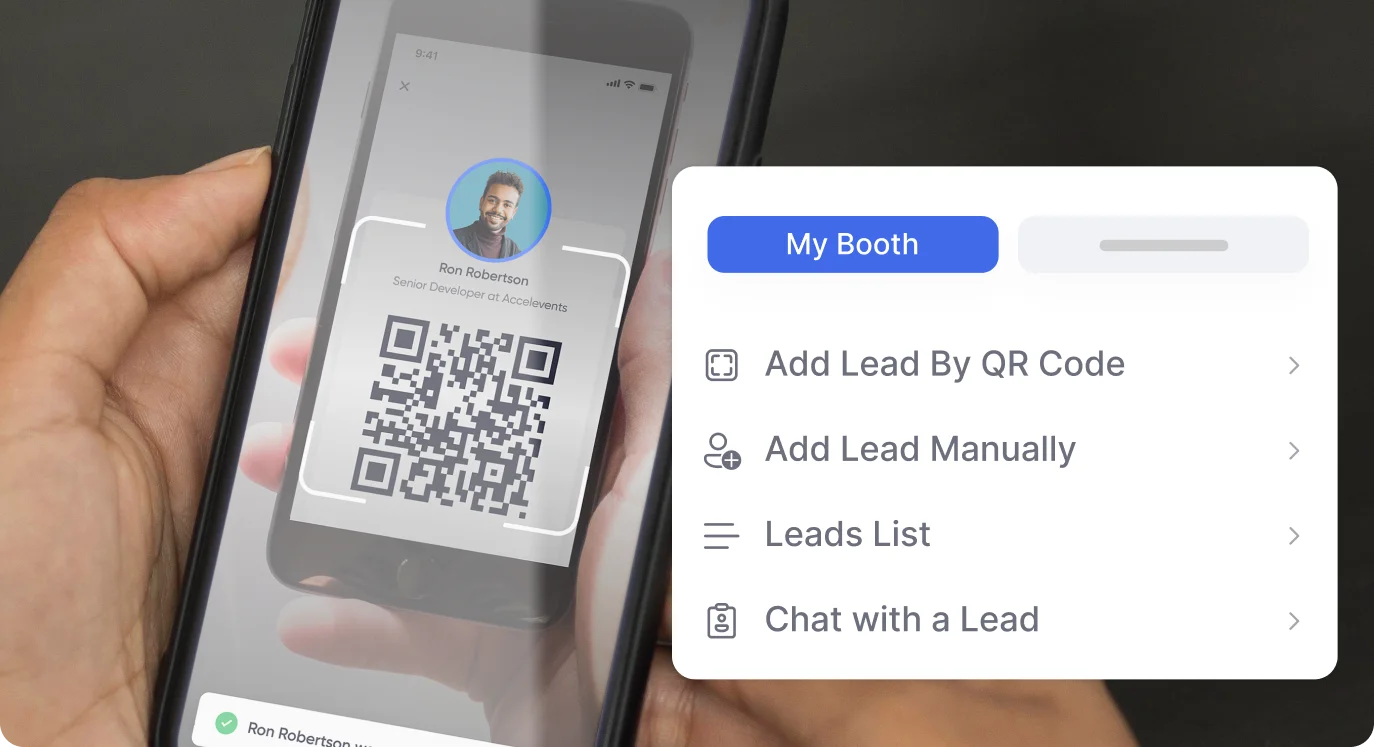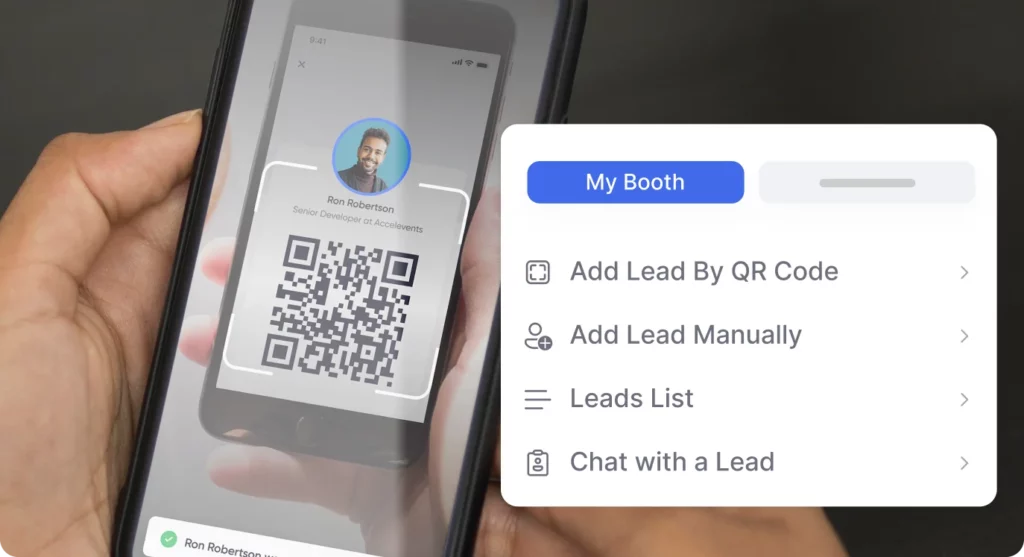 Help Attendees Prepare & Attend Your Event
Attendees can leverage your mobile app to organize and navigate their event experience.
Create and save their personal agenda
View the floor plan
Updating & manage their registration profile
Upload vaccination records

Ready to Engage Your Virtual & In-Person Audience Like Never Before?