Extend Your In-Person Event Reach With a Hybrid Event Platform
Provide a consistent event experience for both in-person and remote attendees with Communique's hybrid event platform.
Virtual Attendee Environment
Deliver an incredibly immersive experience that emulates the physical event with a lobby, theater, exhibit halls, booths, networking and lots of attendee engagement. Fully customizable, stunning designs.
Stream Live or Recorded Sessions
Attendees can attend live or on-demand sessions that can include Q&A, polls, surveys, captioning, downloadable resources, & language translation. Our mobile app enables in-person attendees to participate and engage in Q&A.

A hybrid event caters to both in-person and remote attendees with unique experiences.  The best hybrid event platforms create unique experiences for different types of participants with a curated and engaging experience.
Organizers should use the term "hybrid" to mean that the event will reach both in-person and virtual audiences. The "how" and the "what" can be whatever works for your unique event, budget and resources.
How: Delivering an experience to the two audiences either sequential )in-person and virtual events are on different days) or concurrent (at the same time).
What (what are virtual attendee components and experience): Access to the streamed sessions only, include content, networking, booths?
Hybrid event models will make events more inclusive than ever before. Whether people decide not to travel out of a concern for health and safety, budget, time constraints, or carbon footprint awareness, they will all be part of the event experience as one community.
Click here to download the ultimate guide to planning a hybrid event.

CONTENT SHARING
Allow organizers and exhibitors to share content across both live and in-person attendees

DESIGN THAT WOWS
Create a custom environment to showcase your brand and conference theme. Leverage templates or create any custom design. Custom avatars can be added to represent your culture and diversity.

REPORTS & METRICS
Understand attendee behavior including logins, content access, webinar views, booth visits, chats and downloads

GLOBAL REACH
Host a local event while also connecting to attendees from around the globe

DATA SECURITY
Hosted on AWS global network for the most reliable hosting and reliable streaming. ISO 27001 certified for the highest attendee data security to keep your organization compliant. Fully GDPR & CCPA compliant.

NETWORKING FEATURES
Mobile app facilitate networking and engagement between in-person and virtual attendees
Over 3,000 Customers Trust Communique Conferencing

Top Hybrid Event Platform Features
Create bespoke hybrid attendee experiences with stunning design, HD quality streaming and powerful engagement tools.
Virtual Platform

Create a stunning virtual environment for remote attendees. In-person attendees have access to a mobile app to check-in, view content, network, etc.
Include any type of room such as a lobby, exhibitor hall, auditorium, networking rooms, help desk, resource center, etc.
Language translation in 29 languages
Section 508 compliant
Mobile App for In-Person Attendees
Measure Your Events Impact
Our Clients Rave About Us
Lisa V.
Their virtual event platform is the best I have seen. We held five virtual events for our non-profit since 2020, and received very high marks from our attendees and sponsors. Their project team is easy to work with and was helpful in getting our staff up to speed quickly so we could transition from in person events to virtual in a very hectic year. Our project managers support and advice throughout the virtual event set up process ensured that we were well prepared in the weeks before the conference, and that the live days ran very smoothly. 100% of attendees surveyed indicated that they would recommend our virtual events to others.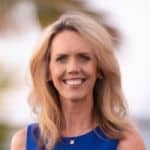 Laura S.
The Communique Virtual Event platform is the best I've seen and gives our virtual events the 'wow' factor we're looking for. We've now used Communique for three virtual events so feel completely comfortable, but the first time you use it can be overwhelming given it has so many features. Communique has done a great job at streamlining the process. Our project manager Julia is amazing to work with and incredibly helpful.
Jason K.
Communique has an excellent project management team that really knows the virtual event platform and experience inside and out. They are knowledgeable, capable and really care about making our event a success. The virtual event platform is very user friendly and easy to navigate. We received lots of great feedback from our attending customers and partners!