Virtual Career Fair Platform
Attract Candidates From Any Location with an Amazing Virtual Career Fair
Virtual Career Fair Platform Features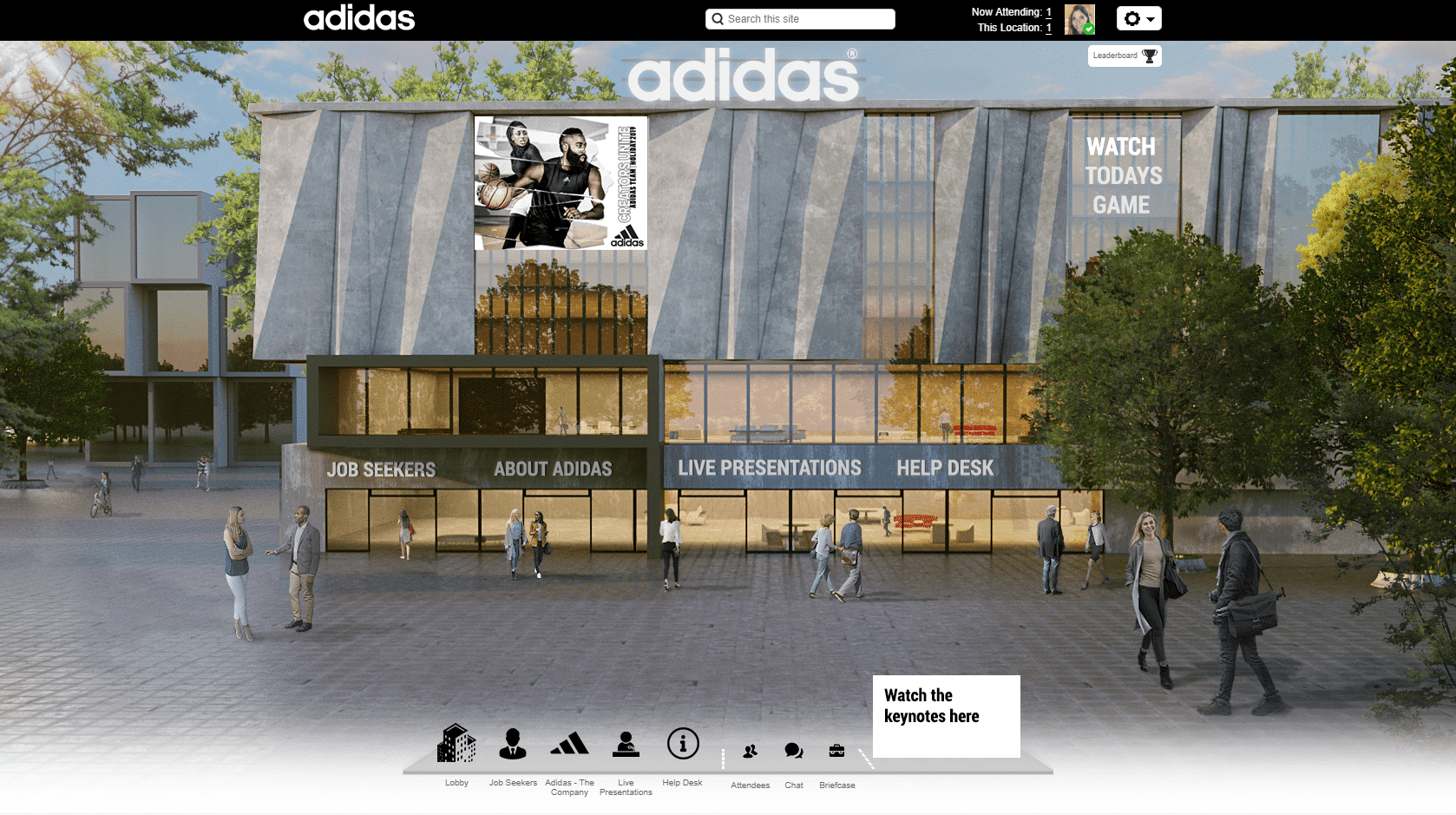 When joining the virtual career fair candidates access a fully customizable lobby where a video greeting can welcome them.
Include diverse avatars or actual department reps.
Easy navigation to various rooms and spaces.
Choose from dozens of existing design templates or create a custom design to match your office building.
Schedule Audio & Video Interviews
Candidates can book 1:1 or small group video meetings with representatives within the Communique virtual career fair platform. Recruiters can post their availability using the custom scheduling tool.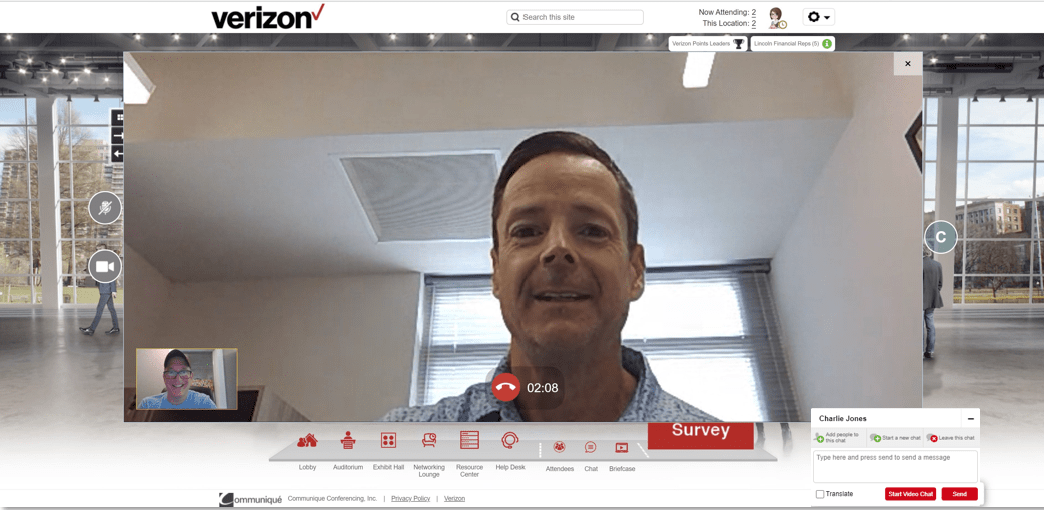 Create custom booths by hiring department or sponsor. Include links to searchable job listings, documents, videos, links to social media pages and websites. Custom avatars can also be added.
Candidates can search for jobs and schedule meetings with booth reps.
Recruiters and candidates can engage with via private text or video chat.
Career fair candidates can visit the theater to attend live and on-demand webinar presentations. Attendees can participate in live Q&A and search and bookmark content.
Sessions can be organized into different tracks or break outs.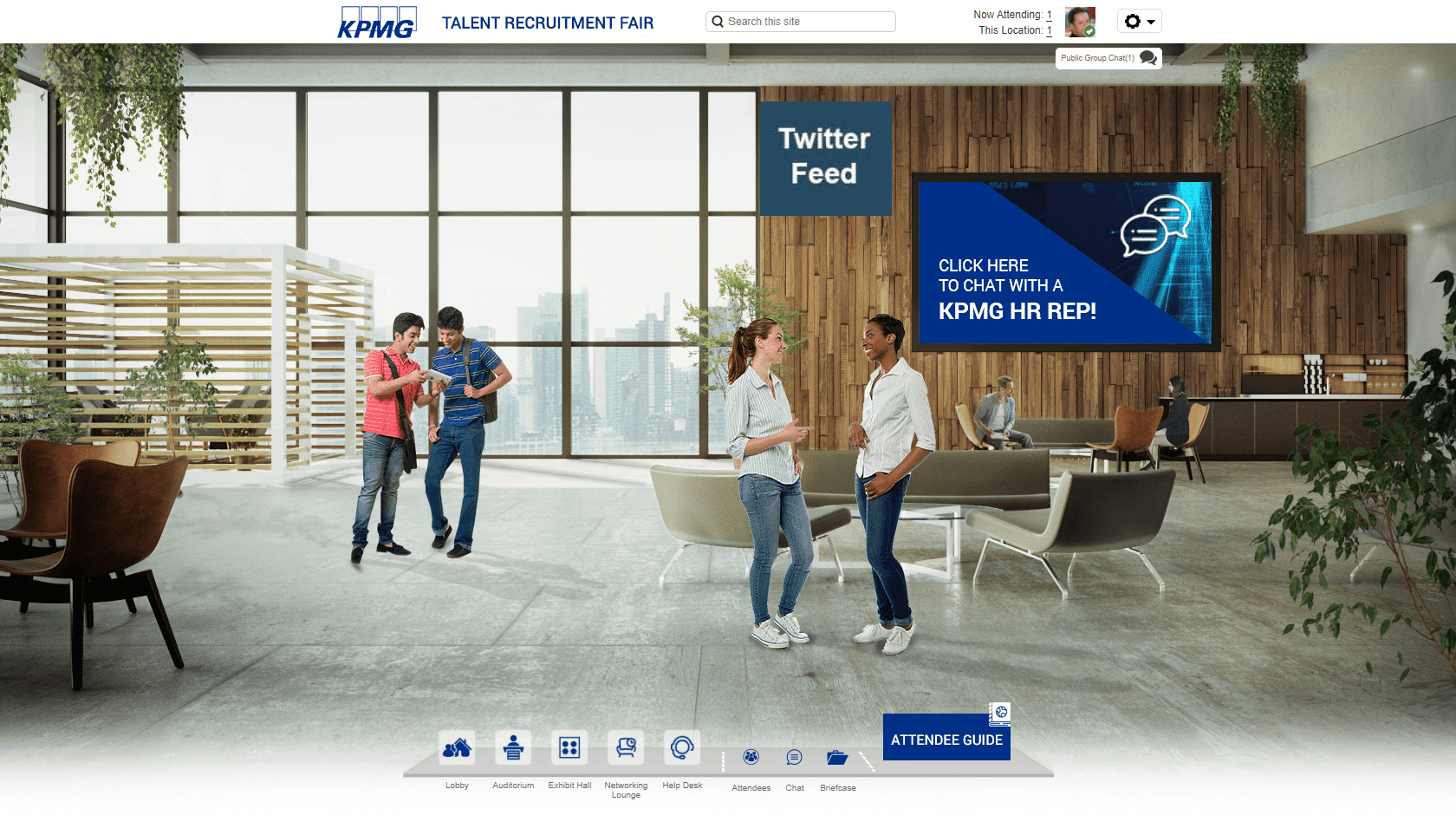 A candidate networking room can be designed to facilitate scheduled discussions by topic or host message boards and forums.
Attendees can connect with each other via text chat, video chat or moderated chat for guided discussion.
A central repository for virtual career fair content organized into categories.
Include resources about your organizations culture, diversity, values or Q&A with employees and executives.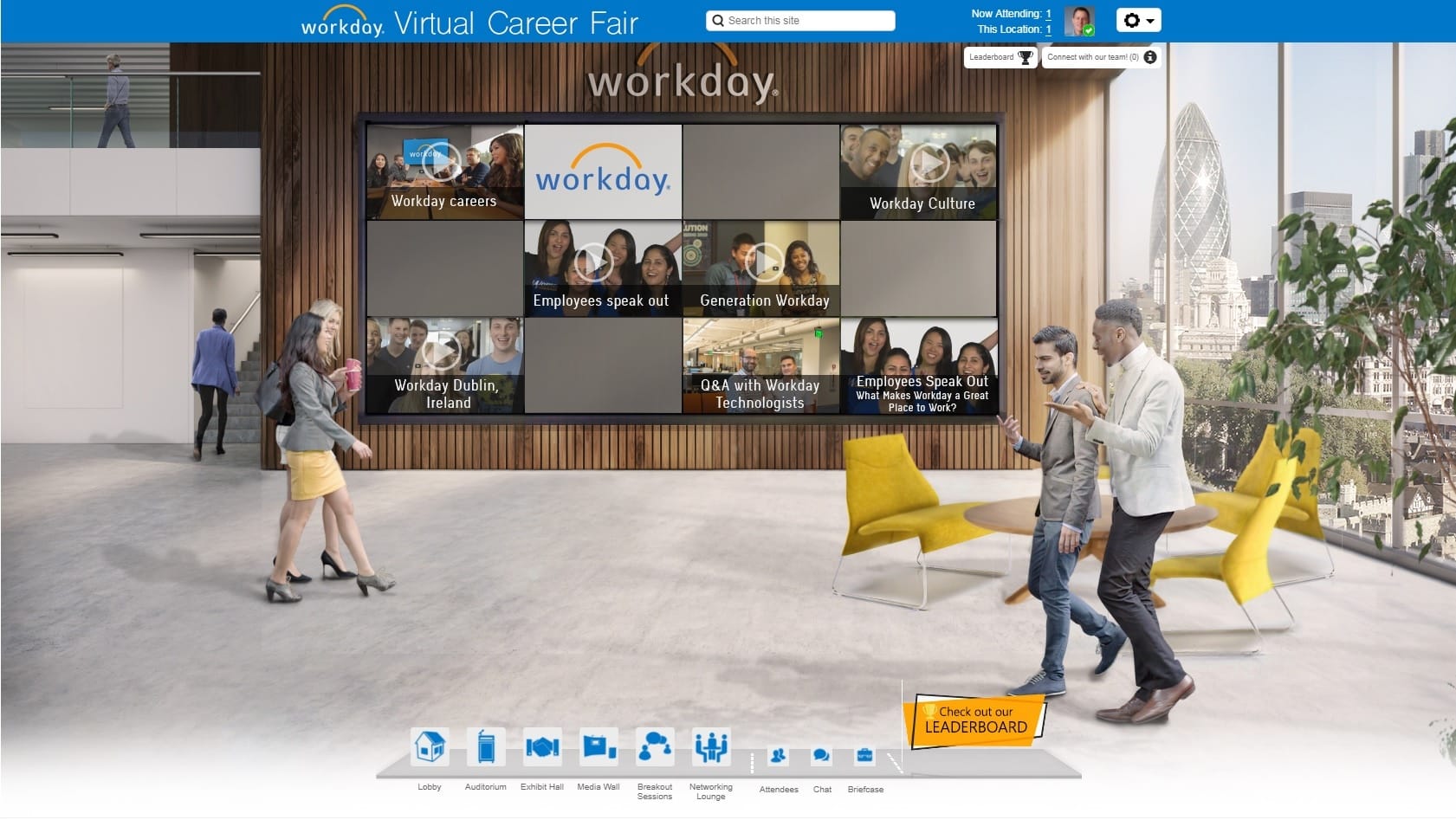 Loved by Leading Organizations Globally

Lisa V.
Their virtual event platform is the best I have seen. We held five virtual events for our non-profit since 2020, and received very high marks from our attendees and sponsors. Their project team is easy to work with and was helpful in getting our staff up to speed quickly so we could transition from in person events to virtual in a very hectic year. Our project managers support and advice throughout the virtual event set up process ensured that we were well prepared in the weeks before the conference, and that the live days ran very smoothly. 100% of attendees surveyed indicated that they would recommend our virtual events to others.
Joanie
Communique Conferencing is extremely responsive, professional and very easy to work with. They make it easy on the customer and are obviously very experienced in their field. We have been thrilled with their work ethic and sense of urgency. A great partner for our needs! Communique even helped with marketing best practices and selling booth sponsor best practices. Visually the virtual trade show platform is the best that we found. The booths are highly interactive and mimics the physical experience of attending a trade show.
Bill J.
We use Communique to host large, global events for our customers and partners. Their platform is incredibly reliable, secure and easy-to-use. In addition, the project managers and customer support staff are very good. They are responsive, knowledgeable... everything that you can ask for. I highly recommend Communique Conferencing.