Communique offers a choice of two Virtual Event Software Platforms to support every budget and event type.
Virtual event experts since 2001 (21 years')
Event Hub Essentials is our conference solution that fits any budget, and it is easy to use and fast to deploy. Attendees can watch keynotes, engage within breakout sessions, interact with virtual exhibitors, network with groups or individuals, answer polls, access content, and participate in ongoing forum discussions.
 Far and away, the most interactive and best-looking 3D Virtual Event platform. It actually feels like an event rather than a glorified website or list of webinars. Dozens of networking and engagement tools to keep your audience on the edge of their seat.

What is a Virtual Event Platform?

A virtual event is an event that takes place online via the web rather than gathering in a physical location.
Stunning Virtual Event Designs
Make your attendees go wow with immersive 3D lobbies and rooms.
Benefits of Hosting a Virtual Event With Communique

VIRTUAL EVENT CUSTOMIZATION
Choose from existing templates or design a stand-out virtual environment with your brand, colors, and graphics.
Create custom registration forms, sell tickets, segment your audience, and send email confirmations and reminders within minutes.
Track every attendee activity including logins, live and recorded webinar views, chats, content, networking, booth visits, and more.

GLOBAL REACH
Invite presenters and attendees from any location and language globally. Language translation & live interpretation in 29 languages.

SECURITY & PRIVACY
Fully GDPR and CCPA compliant. Also, ISO 27001 certified for data security.
Full organizer and speaker training, set up support, and live day 24x7 chat support.
Over 3,000 Customers Served Over 20 Years

Top Virtual Event Platform Features
Virtual Event Rooms & Design
Virtual Event Rooms & Design

Rock solid, reliable hosting. Scales to 100,000 attendees & is ISO 27001 Certified for attendee data security.

Choose from stunning 2D or 3D templates or create any custom design you can imagine

Include rooms and spaces to match your virtual event goals such as a lobby, exhibit hall, theater, networking lounge, help desk, resource center, etc.

Add custom people to represent your organizations culture, diversity and connect with your attendees.

Easy, simple navigation
Live or Recorded Sessions
Practically All the Technology Solutions for Your Virtual Event
Communique is your dedicated, experienced, tech partner that supports you in creating the right tech stack to meet all of your virtual event goals — and help you with industry benchmarks and the data infrastructure. We can integrate a variety of technologies such as a virtual photo booth, social media wall, payment processing, etc. to provide a complete virtual event solution.
Related Virtual Event Resources
Virtual Events and Webinars have become essential tools for organizations in their efforts to reach geographically dispersed prospects, customers, employees, members, and partners. But…
What Our Customers Are Saying
See how Communique customers have hosted successful virtual events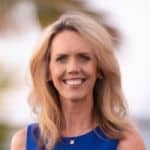 Laura S.
The Communique Virtual Event platform is the best I've seen and gives our virtual events the 'wow' factor we're looking for. We've now used Communique for three virtual events so feel completely comfortable, but the first time you use it can be overwhelming given it has so many features. Communique has done a great job at streamlining the process. Our project manager Julia is amazing to work with and incredibly helpful.
Jason K.
Communique has an excellent project management team that really knows the virtual event platform and experience inside and out. They are knowledgeable, capable and really care about making our event a success. The virtual event platform is very user friendly and easy to navigate. We received lots of great feedback from our attending customers and partners!
Gregg J.
Over and above all expectations! Communique's virtual event platform has incredible design and attendee engagement features. This, combined with the support of a friendly, responsive, and expert project managers, provided the best possible virtual conference experience for our attendees and sponsors. A+
Virtual Event Platform FAQs
A virtual Event is the ideal platform to engage audiences, share information, facilitate conversations, connect sponsors, and enable networking with attendees located anywhere globally.
Virtual events are becoming an increasingly important part of the marketing and training mix for corporations, non-profit, and government organizations. Virtual events can provide a rich source of data, because the activities of each attendee can be tracked and measured.
Virtual event platforms offer a variety of ways for attendees to connect and engage. Virtual booths, networking forums and designated breakout rooms allow audiences to connect with event organizers, booth representatives, sponsors, or fellow attendees using text or video chat. Attendees can leverage A.I. matchmaking to discover like-minded individuals to connect with.
One of the key differences between in-person and virtual events is that a virtual event is available on-demand, even after the live part of the event is over. This enables users to return to components of the virtual event to view sessions again, access content or gather additional information.
Virtual events became increasingly popular when the global pandemic forced organizers to cancel in-person events and pivot to virtual events.
Organizers have realized significant benefits when hosting virtual events including:
Greater reach: Attendance generally increased by 20% when switching to a virtual event because attendees can join from their home or office without the need to travel.
Cost-effective: In-person event costs can add up quickly when including staffing, hotel, food and beverage, travel, etc. Virtual events can reach large audiences at a much lower price. Further, less staffing time is required to produce a virtual event.
Extended shelf life: One of the virtual event benefits is that it provides organizations with valuable digital content, which can be made available on-demand for attendees to access anytime. Pieces of the content can also can be distributed on social media channels or the organizations website.
Availability of experts: It is often difficult to book expert speakers for in-person events because of the time and expense required for travel. Virtual events allow organizers to invite industry experts from any location to lead sessions and participate in the event. Better speakers also translates to increased attendance.
Reporting data: Virtual event platforms track every attendee attendance, behavior, interest, webinar views, booth visits, etc. This data can be used to measure ROI and provide valuable insights for sponsors.
The best virtual event platform will depend on the type of event you are hosting and audience features. For example, a virtual career fair event may require different virtual components than a trade show or expo and vice versa.
Company details: Find out how long the provider has been in business, where are they incorporated, types and levels of insurance they carry, D&B number, D-U-N-I-S number, etc.
Where the virtual event platform (what country) is hosted. Also ask details about reliability, scalability (how many concurrent attendees it can handle), data security (protecting attendee information for compliance).
Customization: Users want an immersive virtual event design. For example, if it is a University event, use images of the campus for the various rooms and spaces.
Engaging webinar platform features:

Q&A, chat, and polls
Downloadable resources
Adaptive bit rate for video

Offers networking opportunities with other attendees:

Intentional networking: The ability for attendees to search and connect with other attendees via text and/or video chat.
Unintentional networking: A platform feature that matches attendees with other like attendees based on profile data and content views.

Entertainment surprises: The ability to incorporate gamification, social media walls, virtual photo booth, magic show, music, etc.
Support: Find out exactly what set-up support is available. In addition, ask details about the type of support available during the live day(s) for the organizer, attendees, and speakers.
Read more about how to choose a virtual conference platform?
Virtual events are just like in-person events. There is no out-of-the-box or one size fits all solution. Every client virtual event is different and there are dozens variables depending on your particular goals, number of attendees, content strategy, engagement needs, support level, and other requirements.
Communique offers a choice of two virtual event platforms (one-stop-shop) for every event budget and use case.
We offer both both pay-per-event pricing as well as annual virtual event platform license for multiple events. Pricing for a single virtual event starts at $3K USD.
In terms of support, clients can choose DIY or full white glove support including project management, liaising with speakers, sponsors, and live day support.
The logistics of hosting a virtual event are similar to hosting an in-person event except the venue is a digital platform vs. a hotel or other physical venue.
Steps to host a virtual event:
Select a topic and identify your presenters.
Who are your attendees and what is in it for them?
Determine the virtual events format and components. Some virtual events are merely a series of webinars organized on a web page. On the other hand, more advanced virtual event platforms enable organizers to replicate an in-person event including sessions, breakout and networking rooms, exhibitor booths, help desk, gamification, photo booth, social media wall, etc.
Identify any special attendee requirements including language translation, closed captioning, section 508 compliance (screen readers), and role-based access to sessions, rooms or content.
Decide attendee engagement requirements such as networking and breakout rooms, matchmaking (networking suggestions), gamification, scavenger hunt, photo booth, social media wall, polls, surveys, etc. How will they engage with you (the organizer)? How will they engage with speakers? How will they engage with each other? How will they engage with sponsors?
Choose the best day and time to host your virtual event. Keep in mind that attendees are on different time zones. Most virtual events have 1-3 live days.
Promote your virtual event using email, social media, and other formats.
Pull together your virtual event content including documents, PowerPoint slides, videos, polls, surveys, etc.).
Create the graphic, promotional banners, and other branding assets to use for the registration landing page and virtual environment rooms and spaces.
Train the speakers on the virtual event platform, test their connections, and conduct practice sessions.
Prepare for live day activities including user guides and FAQs, broadcast message plan, assign chat reps to rooms and booths, live day support, and dry runs.
Execute the virtual event
Pull virtual event reports to measure success and provide data to sponsors.
Prepare post event activities (on-demand recordings, follow up, etc.).
You can host a virtual event from any location worldwide since it is online. In addition, your speakers can present from any location using a webcam and/or microphone. No travel is required from organizers or attendees when hosting a virtual conference.
Our platform is accessible from all countries.
Yes. Our platform is section 508 compliant with accessible features including:
Support for screen readers
Ability to change the text size
Ability to adjust the color contrast
Closed captioning for sessions
Yes. There are two ways to include breakout rooms in your virtual event (a) During sessions the moderator can create breakouts, assign attendees, then bring everyone back into the main session (b) The agenda can include different breakout rooms that attendees can join by topic, etc.
Have questions? We have helped organizations globally deliver thousands of virtual events over the past 21 years'