Virtual events made easy and highly engaging
Host virtual events with sessions, resources, networking and engagement to global audiences.
An easy-to-use, yet powerful, platform for virtual and hybrid events that are mostly session focused with engagement and access to content. Event Hub Live has you covered.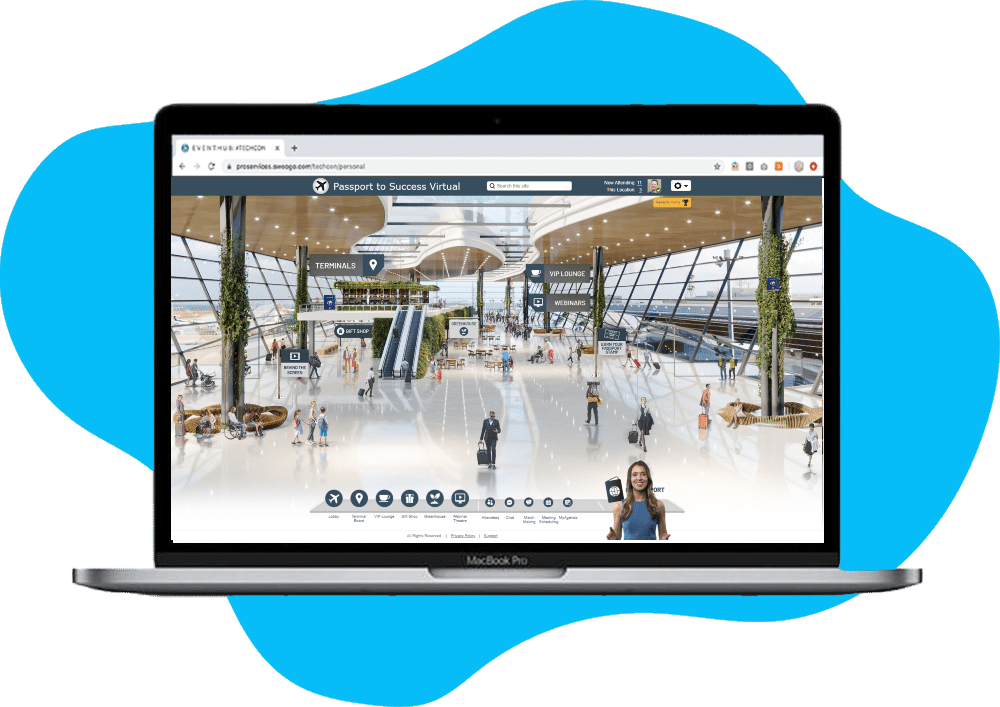 Deliver an incredibly immersive 3D virtual event experience that mimics an in-person event with an exhibitor hall, booths, webinar sessions, networking and audience engagement tools.

Why Host a Virtual Event?
A virtual Event is the ideal platform to engage audiences, share information, facilitate conversations, connect sponsors, and enable networking with attendees located anywhere globally.
Virtual events are becoming an increasingly important part of the marketing and training mix for corporations, non-profit, and government organizations. Virtual events can provide a rich source of data, because the activities of each attendee can be tracked and measured.
Virtual event platforms offer a variety of ways for attendees to connect and engage. Virtual booths, networking forums and designated breakout rooms allow audiences to connect with event organizers, booth representatives, sponsors, or fellow attendees using text or video chat. Attendees can leverage A.I. matchmaking to discover like-minded individuals to connect with.
One of the key differences between in-person and virtual events is that a virtual event is available on-demand, even after the live part of the event is over. This enables users to return to components of the virtual event to view sessions again, access content or gather additional information.
Benefits of Hosting a Virtual Event With Communique

Information Transfer
Educate attendees with highly engaging webinars and content consumption

CHOOSE YOUR DESIGN
Fully Customizable to reflect your brand and virtual event goals. Choose from dozens of templates or create any custom design.

MEASURE SUCCESS
Track every attendee activity including logins, webinar views, chats, booth visits, and content views

GLOBAL REACH
Invite presenters and attendees from any location and language globally

DATA PROTECTION
Fully GDPR and CCPA compliant. ISO 27001 certified for data security

FULL SUPPORT
We do the heavy lift setting all of this up so that your team can focus on the agenda, content and presentations
Over 3,000 Customers Served Over 20 Years

Top Virtual Event Platform Features
Virtual Event Rooms & Design
Virtual Event Rooms & Design

Rock solid, reliable hosting. Scales to 100,000 attendees & is ISO 27001 Certified for attendee data security.
Choose from stunning 2D or 3D templates or create any custom design you can imagine
Include rooms and spaces to match your virtual event goals such as a lobby, exhibit hall, theater, networking lounge, help desk, resource center, etc.
Add custom people to represent your organizations culture, diversity and connect with your attendees.
Easy, simple navigation
Live or Recorded Sessions
What Our Customers Are Saying
See how Communique customers have hosted successful virtual events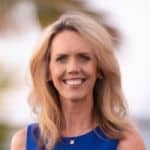 Laura S.
The Communique Virtual Event platform is the best I've seen and gives our virtual events the 'wow' factor we're looking for. We've now used Communique for three virtual events so feel completely comfortable, but the first time you use it can be overwhelming given it has so many features. Communique has done a great job at streamlining the process. Our project manager Julia is amazing to work with and incredibly helpful.
Jason K.
Communique has an excellent project management team that really knows the virtual event platform and experience inside and out. They are knowledgeable, capable and really care about making our event a success. The virtual event platform is very user friendly and easy to navigate. We received lots of great feedback from our attending customers and partners!
Gregg J.
Over and above all expectations! Communique's virtual event platform has incredible design and attendee engagement features. This, combined with the support of a friendly, responsive, and expert project managers, provided the best possible virtual conference experience for our attendees and sponsors. A+