Virtual Conference AI Powered Networking
How to Take Virtual Conferences to the Next Level When it Comes to Networking & Engagement?
Announcing New Netflix Style Networking and Content Suggestions for Virtual Conferences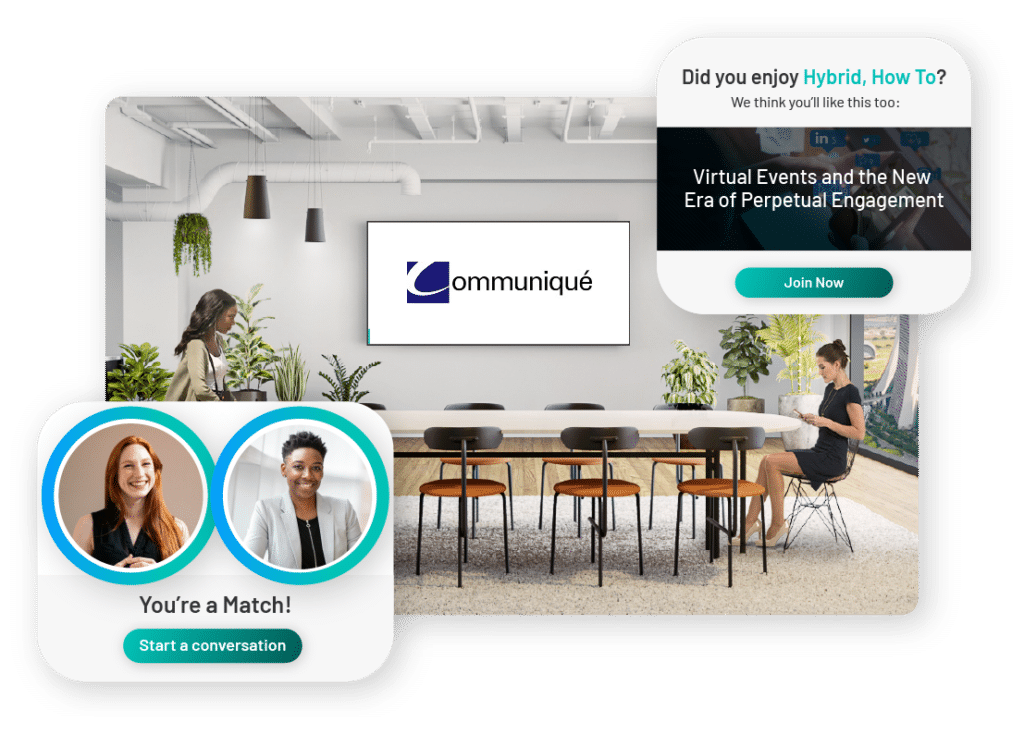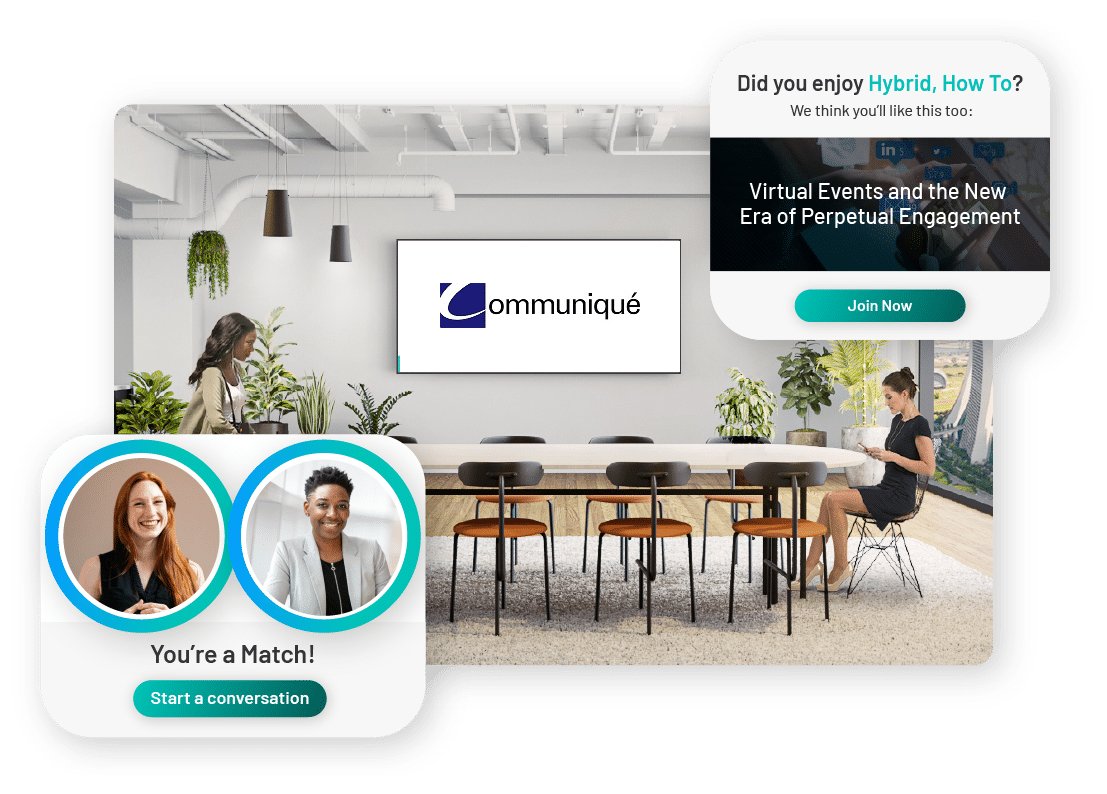 Why does Netflix have that stickiness? It is its ability to translate data of past usage to predict what the customer might want next. "They curate a list for users."
As event organizers look toward campaigns that place a greater emphasis on virtual conference platforms, the predictive nature of artificial intelligence will be crucial to taking the attendee experience to the next level. With the Communique's AI Powered Matchmaking feature, event organizers are able to lead attendees on an experience-laden journey that ultimately educates them and connects them with peers and sponsors.
Networking Matching: Attendees can view suggested attendees and sponsors to connect with via text and video chat. Offline attendees can be connected through email.
Content Suggestions: Attendees can see and access suggested content (documents, presentations, videos, etc.) based on their profile and behavior (phase II – Sep 2021).
Booth Rep Meeting Scheduling: Enables attendees to schedule meetings with Booth Representatives within the environment. Appointments are saved to the attendees personal agenda.
"We want users to to come into a virtual conference and do more than just passively accept what is happening in the keynote or other areas," said Paula Altable, Sr. Director of Client Success at Communique Conferencing. "Communique's matching goes far beyond what is currently on the market. Artificial Intelligence combines their profile data as well as how they are engaging in the virtual conference including what rooms they visited and what content was consumed to serve up suggestions."
To learn more information connect with us at www.VirtualTradeShowHosting.com.