Virtual Event Continuing Education Certificates for Attendees
Are there virtual event platforms that support continuing education certificates? According to a study from the National Center for Education Statistics, 92 million adults in the United States are enrolled in some type of continuing educational program. In addition, nearly two-thirds of them are taking a work-related course. As events move online, attendee training and accreditation are often critical requirement for virtual event platforms.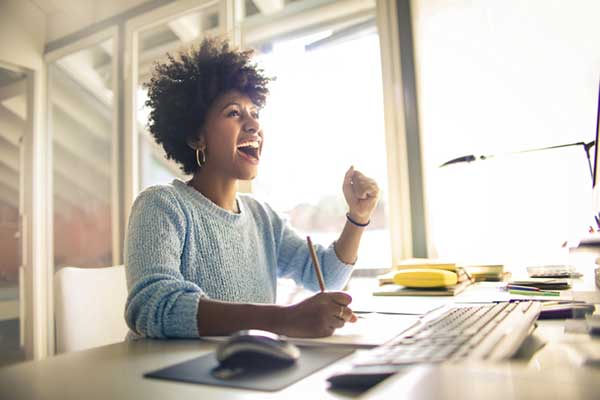 Effective November 20, 2021, Communique's virtual event platform now offers the ability to track and issue in-event certificates to attendees. Different certificates can be attributed to specific webinars. The certificates are automatically awarded to participants that meet specified criteria for viewing.
Event Participants: Achieving and Collecting Virtual Certificates
To access certificates after the virtual event, attendees simply click on their profile icon, and then click 'download certificate'. Attendees have the option to open or save the PDF, or email the certificate.
Event Organizers: Setting up Virtual Certification Within a Virtual Event
Event organizers can select which webinars offer certificates. In addition, different certificates can be assigned to various webinars. When an attendee completes a webinar, their user information will automatically be applied to the certificate for download.
Organizers can also create a custom email if attendees choose to email the certificate to themselves.
Certificates can be issued participants breach a specific threshold of the webinar. For example, certificates can be awarded once someone has watched 60%, 70% or the webinar in its entirety.
What Types of Virtual Events Use Continuing Education Certificates?
Implementing certification into virtual event programs couldn't be easier. Whether it's onboarding new employees or developing a program to grow the skills of current ones, Communique's certification tool allows organizers to track and issue certificates to attendees.
Member based non-profit certification credits
Skills and career development
Product training
Continuing education and compliance
If you need help delivering a virtual or hybrid event that issues certificates, please get in touch – we are happy to help.