Virtual Event Engagement: Stimulating Energy in Virtual Events
There is nothing like the energy stimulated by in-person events from the crowd's applause during sessions. Organizers that pivot to virtual or hybrid events often struggle with stimulating that same type of audience energy.
Virtual event platforms are riddled with attendee engagement features. However, the major lessons learned from virtual event organizers is to not assume that attendees know how to use the technology being used. Second, if the organizer and/or speaker is going to ask attendees to participate, the activity and instructions needs to be simple.
How to Keep Attendees Engaged During Virtual Events?
Think of the virtual event platform not only as a tool but as a medium, and we need to add drama to create a noteworthy experience. The attendee experience needs to rise up to a climax and climb back down like a theatrical arc.
One difference between in-person and virtual events is that it's more difficult to get energy from your audience and capture their attention.
1) Set Expectations
This is perhaps the most important strategy that must be incorporated into any virtual event–setting expectations upfront. Doing this early on in the meeting/presentation is essential. Inform attendees how they should engage, what tools they will be using, and what the expectation is for interaction. An example of an opening script may look something like this:
"Welcome to the XYZ Meeting! We want this to be as interactive and engaging as possible. To facilitate this, we are going to be using the chat area extensively. So, to make sure we all know how to do this, click on the [insert instructions for accessing chat on your meeting platform] and type in [insert a question that has a one-or-two-word response, such as, "Where are you joining us from today?
Next, as the responses start to come in, repeat the instructions for where/how to find the chat, and then also repeat the question. Then, comment on a handful of responses that come in. Consider giving out the "fastest on the keyboard" award to whichever attendee was first to respond.
By calling our participants by name–not everyone, just a few–it builds a sense of community and lets everyone know that they're live, they're in this together, and it's a shared experience where they can be recognized at any given point in time.
Organizers should similarly set the stage for any other engagement set up throughout the other portions of the virtual event.
2) Quick Chat
Some attendees take a full minute to find the chat and type out their response to session questions.
To mitigate this from happening, set the stage for "Quick Chat" questions. These are one-or-two word, or one-letter, responses that attendees can type in quickly. This increases the virtual energy during the session while the speaker receives immediate engagement feedback from the audience. One example "Quick Chat" strategy is the Y/N Chat.
"Alright everyone get ready to type in the chat area. I just mentioned that the majority of our communication is nonverbal. Please type in "Y" for Yes or "N" for No to this question: Do you drink coffee?"
Note in that example that the point is to set the stage, informing attendees what to get ready to do, and then I make it a one-character answer, so responses can come in quickly. The next part of the magic is to do some repetition.
"Again, type in "Y" for Yes or "N" for No into the chat–do you drink coffee?"
Then repeat the question at least once so everyone can catch up on responses. After, comment on the responses.
"I see the majority of you are saying that yes, you drink coffee. I hope that means that everyone is awake and alert! Stay away from the decaf!"
3) Virtual Applause
It can be really frustrating, as an attendee, to not have any way to show appreciation to a virtual speaker other than to type in a "thank you" note into the chat area.
Set the stage at the beginning of each session by instructing attendees to either use the clapping emoji (if the virtual event platform offers this option) or a simple applause indicator such as typing in exclamation marks.
"Now, before I bring the first speaker onto the virtual stage, I know, if we were in person, that we'd be all giving a rousing applause right now.  Now we can't all unmute at the same moment to applaud, because that would just be a disaster! So let me give you all a way to show appreciation as applause, or at any point in our conference experience when you hear something that you really appreciate or agree with. Go into chat right now and give me a rousing applause by entering in exclamation marks–that's right–exclamation marks in chat will signify applause in today's virtual setting."
Do this and watch the magic unfold. Seriously. In seconds, hundreds of "!!!!!!" will populate in the chat screen. attendees will see other attendee names, and you will cultivate a dynamic source of energy in the virtual environment. You'll now have the audience engaged!
Pro Tip: Make sure the webinar platform supports emoji's.
Don't Be Afraid to Mix Things Up
Even with virtual event engagement features, well produced live streams, and built-in networking tools, virtual events still pack a ton of specialized content into a day or two — and this rapid-fire approach can be overwhelming for attendees. While organizers need to prioritize essential sessions and content offers, some fun relaxation time should be incorporated in the virtual event agenda.
For example, hosting a fun, non-work-related icebreaker in the morning can help attendees take a breather before the more intense activities begin. For example, a live entertainer, like a comedian or musical group, can help engage attendees and give them a quick break in their long day at their computer or mobile device.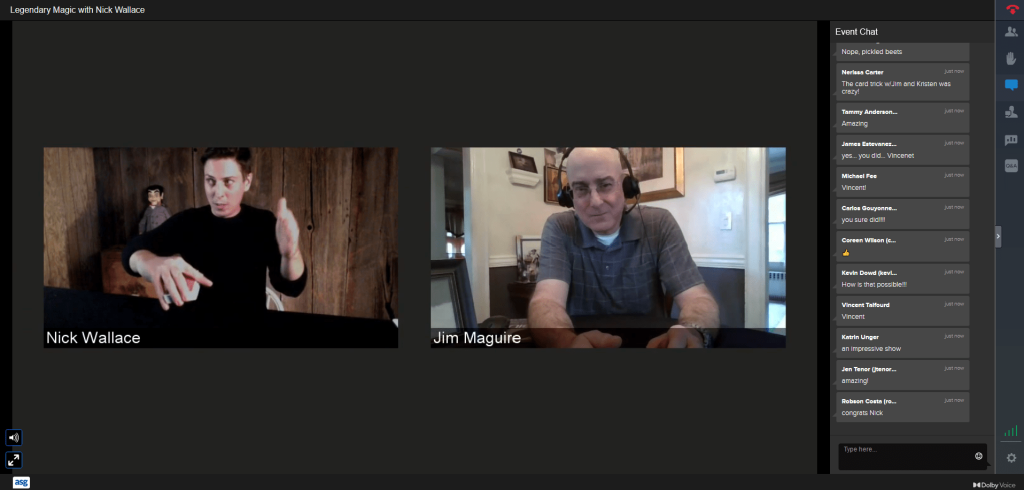 Also, think outside of the box, and don't give attendees all the details ahead of time. Adding a "mystery guest" or "surprise speaker" to the agenda gives everyone something to look forward to and helps recreate the excitement of traditional in-person entertainment.
With these three strategies organizers and presenters can make a big difference in the virtual event experiences by enhancing the audience engagement with a little creativity.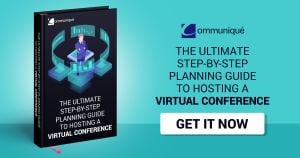 Need help with a Virtual Event? We've managed thousands of Virtual events globally over the past 20 years', contact us.