Why do Organizers Keep Trying to Replicate Onsite Experiences at Virtual Events?
Virtual events need to be treated as their own unique experience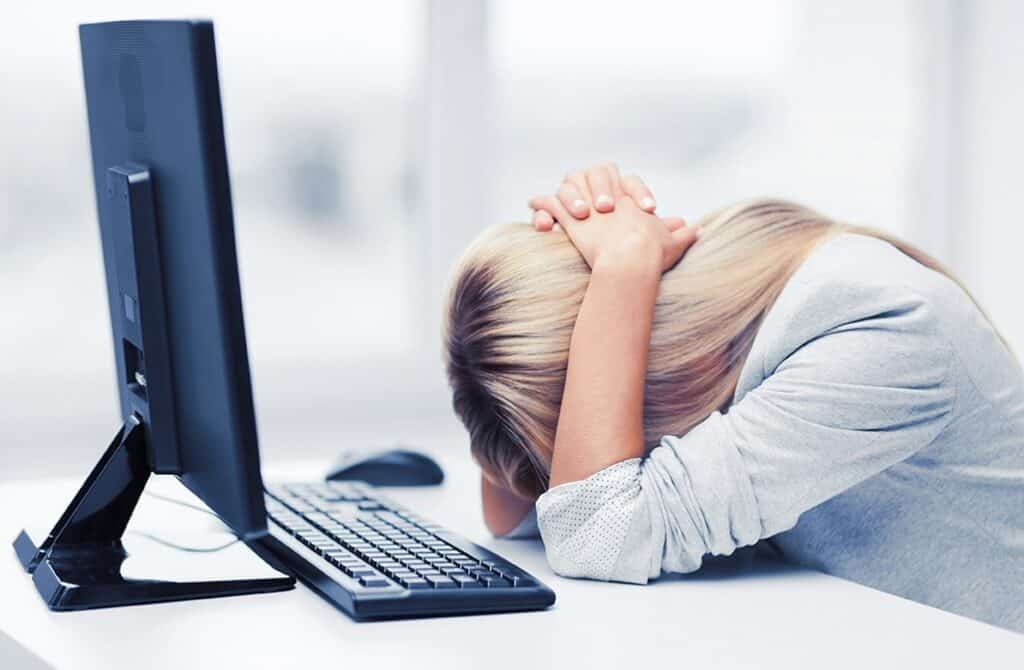 Event organizers cannot simply copy and paste an in-person event format into virtual event. It doesn't work. Event organizers need to stop before it's too late and they've lost their audience.
Events need to be specifically designed for each individual delivery medium and audience. This includes the agenda, timing, sessions, content, networking activities and engagement. Most virtual events that flop didn't do so because of the technology. It's because the event wasn't designed to be engaging in a virtual environment.
How Can Organizers Design Virtual Events Better?
Start by asking the right questions and listening. Qualifying an event audience is important from step 1 – registration. In the registration form, event planners should ask what the attendees want. Examples of questions include:
What is their occupation or persona (Finance, Sales, Marketing, Student, IT, Executive, HR, etc.)?
Where are they joining from (time zone)?
What do they want to get out of the virtual event?
Which topics interest them?
Who are their favorite speakers?
What are they trying to learn?
Who are they trying to connect with?
The same goes for exhibitors.
What are their goals?
How do they prefer to showcase their products?
How do they prefer to engage with attendees?
How many team members are they sending online or onsite?
These questions will help organizers understand their audience better design a curated experience for each attendee type. With a virtual event platform, event organizers can create a customized journey for groups of attendees using features like role-based-access.
Virtual Event Agendas Need to Be Different vs. In-Person Event Agendas
Attendees joining from their computer or mobile device have a much shorter attention span compared to in-person attendees.
Keep the duration under 4-hours per day for a virtual event.
Since the attendees are not traveling, they will be joining from different time zones. Find out where the attendees are located (country and time zone) and adjust the timing accordingly. It can be difficult to host live webinar presentations for a North America audience and include attendees joining from APAC. If the audience is greater than 6 hours apart consider running a second version of the event/sessions (simulive format) for the later audience.
Shorten the sessions. Again, attendees are at a computer or mobile device so their attention span is shorter. Thirty-minute webinar presentations plus Q&A is ideal for a virtual event.
Up the production quality. Sessions that are composed of just a talking head with slides are not going to cut it for a multi-day virtual event. Think what is successful with YouTube and CNN programming. They include exciting graphics, music, a moderator, and other elements to increase audience retention.
Add engagement opportunities throughout presentations such Q&A and fun polls. Get the attendees involved. Further, have the speakers mention a few attendees by name to make them feel involved.
Add 10-minute breaks in between presentations to allow attendees to explore the exhibit hall and sponsor booths. With in-person events, sessions tend to be back-to-back with the exhibit floor open at the end of the day. A virtual event format works better breaking these activities up.
Educate Virtual Event Attendees How to Use the Technology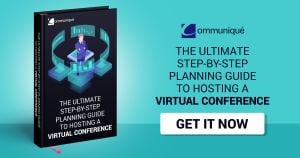 Most virtual event platforms are riddled with networking and engagement tools. However, simply turning on a networking feature or including a networking room does not necessarily mean attendees will use it. Virtual event organizers must provide detailed instructions upfront and during the live event. Broadcast messages are useful during live days to make announcements and let attendees know what do to and when.
Live events have built-in engagement, but each moment needs to be carefully choreographed for virtual event attendees. Virtual event organizers must work harder to create a sense of community. This can be done by bringing in engaging presentations, chat/networking rooms, booth sponsor engagement, surveys, etc. Find ways to get everybody talking.